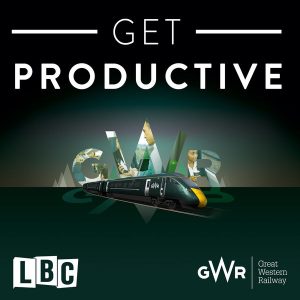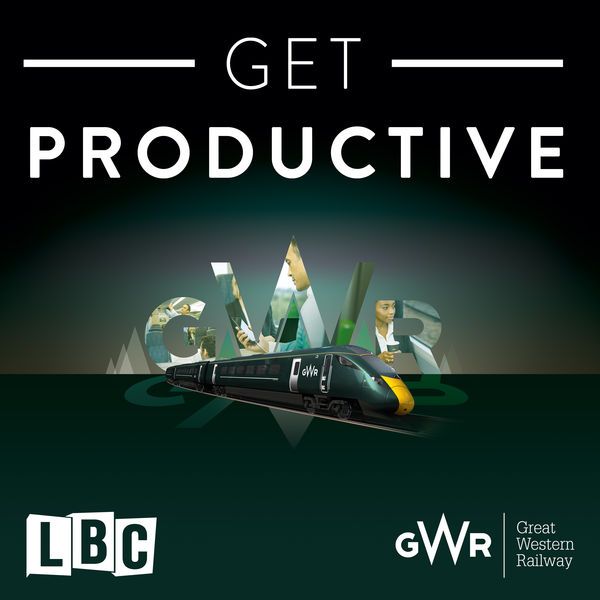 Great Western Railway is celebrating capacity increases and huge on-board service improvements with a new advertising campaign across print, digital and radio, with The Times and Global-owned radio stations, LBC and Classic FM.
Created by Wavemaker North, the campaign aims to engage business customers who might otherwise be using cars or airlines for their business travel.
Wavemaker have partnered with LBC to bring podcast listeners a six-part series, Get Productive. The podcast series features short interviews with business leaders across the UK. Each episode covers topics such as time management and includes techniques on how to deal with stress, with the aim of helping people looking to increase their productivity at work.
Get Productive is the first branded podcast series from LBC, Britain's biggest commercial news talk station. The podcast is supported by radio ads running across LBC and its sister station, Classic FM. Listeners can stream or download for offline listening Get Productive episodes from Global's Entertainment hub, Global Player and other major podcast platforms.
The podcast series is supported by an online content hub, containing competitions to win prizes and further information about the upgraded GWR service, hosted on the LBC and Classic FM websites.
The campaign also includes two CEO-led video pieces documenting their journeys to success, which are being distributed across the Unruly network; and print features in The Times. These will show how CEOs use their business travel time more efficiently with the on-board comfort of GWR services, to aid productivity.
Jennie Stubbs, Director of Content Solutions and Partnerships, at Global said: "Podcasts are a great way to reach busy people on the go and LBC listeners are highly engaged with business news. This campaign with GWR and Wavemaker presented a good opportunity to offer listeners an engaging podcast series packed with valuable advice and launch the first branded podcast from LBC. The Get Productive series features useful tips from some of the UK's most successful business leaders making it a must-listen for people looking to get more out of their working day."
Beth Smith, Partnerships Director at Wavemaker North, said: "The Wavemaker team saw an exciting opportunity for GWR to reach consumers at multiple touchpoints across two core partners. Combining the credibility and authority of The Times and LBC, with CEOs across the GWR network, allowed us to create a unique content series that reaches GWR business consumers at scale."
Amanda Burns, Head of Marketing and Sales for GWR, said: "This past year GWR have seen some really significant improvements in both our capacity and our onboard offering for customers. These changes will make it even easier for our business customers to stay productive whilst travelling between meetings. Working with Global and The Times, along with Wavemaker North, we have found a new and exciting way to communicate these improvements to a business audience, whilst also providing them with valuable insight into the life of a CEO."
Source: Wavemaker