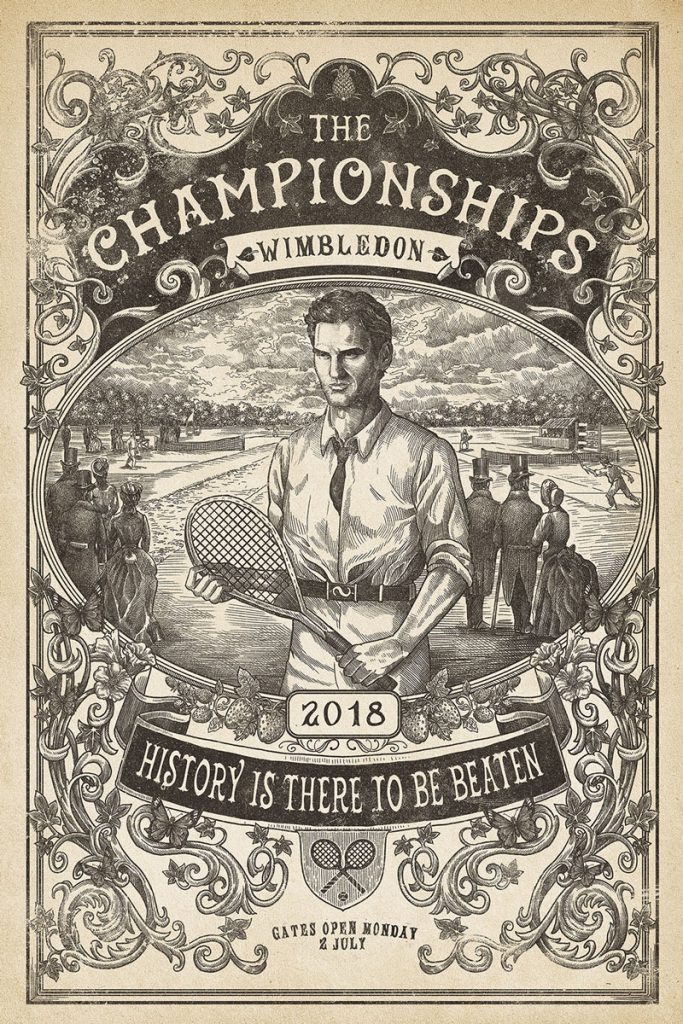 Wimbledon have commissioned an illustrated print series to celebrate 2018's Championships.
Created by McCann London, the ads will run on sites in and around the ground for the two-week duration of The Championships.
Themed around the notion that 'History is There to be Beaten', the ads feature players from this year's tournament rendered in a variety of vintage illustration styles.  Each player is placed in a historical context, bringing to life the idea that true greats measure themselves not just against their peers, but against history itself.
The Roger Federer and Garbine Muguruza executions were created by Philip Harris of Agency Rush and feature original techniques used in Victorian and Edwardian print-making, while the Serena Williams execution was hand-painted by Bob Venables of Illustration Limited.
Creative Directors at McCann London, Rob Webster and Alexei Berwitz said: "Wimbledon is a tournament that doesn't just celebrate history, it actively tries to improve upon it, year after year. These ads celebrate that attitude, shared by players and tournament alike."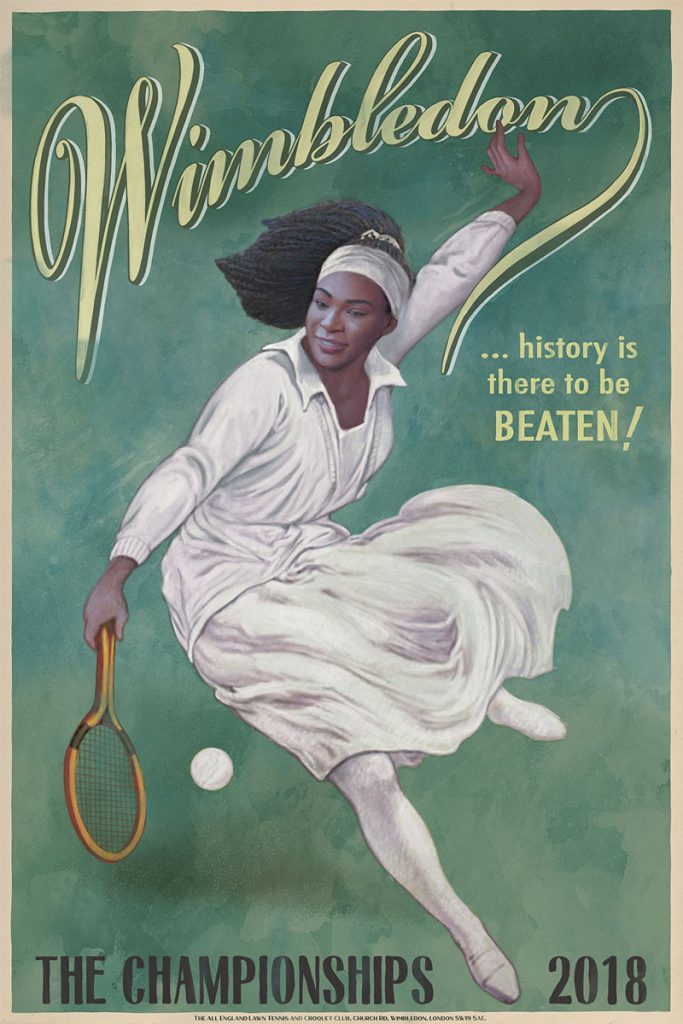 Credits:
Client – Wimbledon
Brand Manager – Harry Kerr
Head of Marketing, Commercial & Hospitality– James Ralley
Head of Communications, Content & Digital – Alexandra Willis
Agency – McCann London
Executive Creative Director – Rob Doubal
Executive Creative Director – Laurence Thomson
Chief Strategy Officer – Theo Izzard Brown
Head of Integrated Production – Sergio Lopez
Creative Director – Alexei Berwitz
Creative Director – Rob Webster
Creative – James Crosby
Creative – Will Cottam
Executive Producer – Clare Sullivan
Producer – Claire Hopkins
Producer – Anna Cartwright
Managing Partner – James Latham
Business Director – Tommy Smith
Account Director – Christos Cardovillis
Account Manager – Tom Baines
Planner – Emily Ellis
Project Director – Daniela Loccisano
Source: McCann London