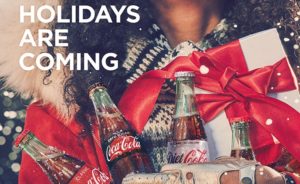 There may be instability and disruption in the retail industry, but Christmas is Christmas and we all love it. Whether the analysts are predicting doom, gloom or boom, Christmas brings a huge boost to the high street. In a sector that's rife with competition, retailers are focused on one thing – how do I drive maximum standout and footfall and ensure a seamless customer experience?
Before we continue, let's address the white elephant in the room: Do retailers need to care that much when most people do and will increasingly shop online?  Yes. Shoppers still love the physical retail experience, especially at Christmas time, and connecting the dots between what they look for online and the in-store visit. According to the ONS, while online sales continue to rise, e-commerce as a percentage of total retail sales July to August 2017 was still only 16.4%.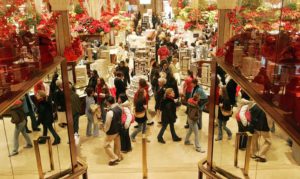 Therefore, it makes sense for bricks-and-mortar businesses to devote resources to optimising for the 85% of sales they expect to conduct in person – but this doesn't mean ignoring your online channels. Far from it, in fact maintaining a consistent and up to date online presence can make all the difference when it comes to footfall, but many retailers are failing at what should be the first hurdle — discoverability.
The first question any marketer should ask themselves is how do I ensure that my products, experiences, and places are correct and discoverable at the moment of customer need and intent across the whole digital ecosystem?
The answer is to take control of the public facts about your business in real-time, being the single source of truth for the information that surfaces about your brand across the web. This isn't just on the big search engines like Google and Bing; it's across social media channels like Facebook, Snapchat, Instagram (especially with the rise of social search), Uber, car GPS systems, maps, apps, etc – you need to be discoverable everywhere.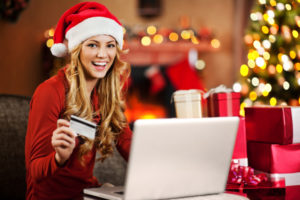 Let's delve a little deeper into search engines as we all know the power they have in delivering customers information about your business. Over the past few years we've seen a dramatic shift in the way consumers seek out information about a business: from desktop, to mobile, to voice search (now 20% of searches according to Google).
To accommodate this shift, search engines have moved towards mobile-friendly results across the board, favouring locally-optimised information determined by relevance, proximity, and prominence. According to Google, nearly one third of mobile searches are performed by people looking for businesses nearby. Of these local searches, 76% convert to a business visit within one day and 28% of those visits result in a purchase.
So how do retailers prepare for the Christmas period and make the most of every opportunity when customers are ferociously searching for information about people, products, and places everywhere on the web?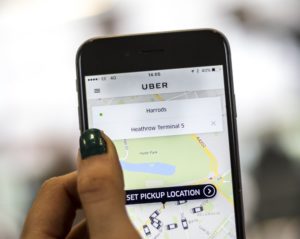 Update your holiday hours – The Christmas season is full of irregular store hours, openings, and closings. If you're closed on Christmas Day but open late on Christmas Eve, make sure you tell your potential customers everywhere they may search for you.
Make sure your location information is consistent everywhere – Make sure your location data for every store is correct at every customer interaction – whether that's someone searching for your location on Uber or Google maps. There's nothing more frustrating than turning up at a store that's closed or moved.
Give prominence to your seasonal store experiences to attract customers – Don't underestimate the power of in-store experiences to attract customers.  Over half of people favour experiences over things when shopping according to Mastercard's 2017 Omnishopper guide. Are you offering Christmas lunch in your stores?  What's the menu? Is it easily available?  Do you have Santa is every store location, if so, what time will he be there?   
Promote your promotions – In the days leading up to Christmas, make sure to update your online presence to highlight last minute gift items and popular items.
Implement an active review strategy – Location reviews now factor into search rank so generating a high number of high quality reviews about your location is imperative.
Fraught with competition, the Christmas season can make or break the year for a business. The digital ecosystem is a complex web of information and often businesses find there's information about them in places they didn't know exist. Take control of the public facts and information about your business. Search yourself and see what happens, make sure you understand where and what consumers see about your business across every device and platform. With a proactive tech-based approach to winning over customers searching for the perfect gift or experience this season, the high street is poised to ring in the new year with a cheer.
Article by Jon Buss, Managing Director at Yext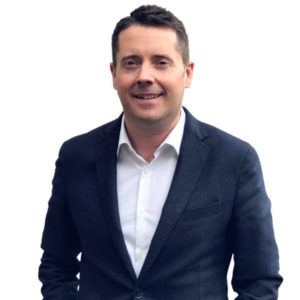 About Jon:
Jon Buss serves as Yext's Managing Director for the UK & Northern Europe. With more than 20 years' experience within digital start-ups and market leading international organisations, Jon's mission is to grow Yext's international footprint and customer base throughout EMEA.
Before joining Yext, Jon was Managing Director at Criteo, a $1.4B revenue NASDAQ listed marketing technology company. He's also held international executive leadership roles at Experian, Dun & Bradstreet and Computacentre, and has established and operated his own businesses. Jon has extensive knowledge of the digital, data and analytics sector and is an industry commentator across media & technology. Jon sits on the advisory board of Retail Week Live and Retail Week Tech. and is an advisor and investor in Century Tech.
Source: Yext