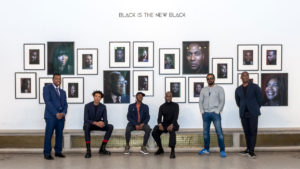 The National Portrait Gallery's largest acquisition of portraits of Afro-Caribbean sitters has gone on public display for the first time in Black is the New Black: Portraits by Simon Frederick a new display at the Gallery. The display brings together exceptional figures from the world of politics, business, culture, religion and science, photographed by artist and director Simon Frederick.
With the support of Oath, Frederick gifted the entire portfolio of forty prints to the National Portrait Gallery in August 2017. Sitters range from model Naomi Campbell, newsreader and journalist Sir Trevor McDonald, actor Thandie Newton, musicians Jazzie B of Soul II Soul, Dizzee Rascal, Laura Mvula and Tinie Tempah, comedian and actor Sir Lenny Henry, footballer Les Ferdinand, Labour MP for Streatham Chuka Umunna, and Editor in Chief of British Vogue Edward Enninful.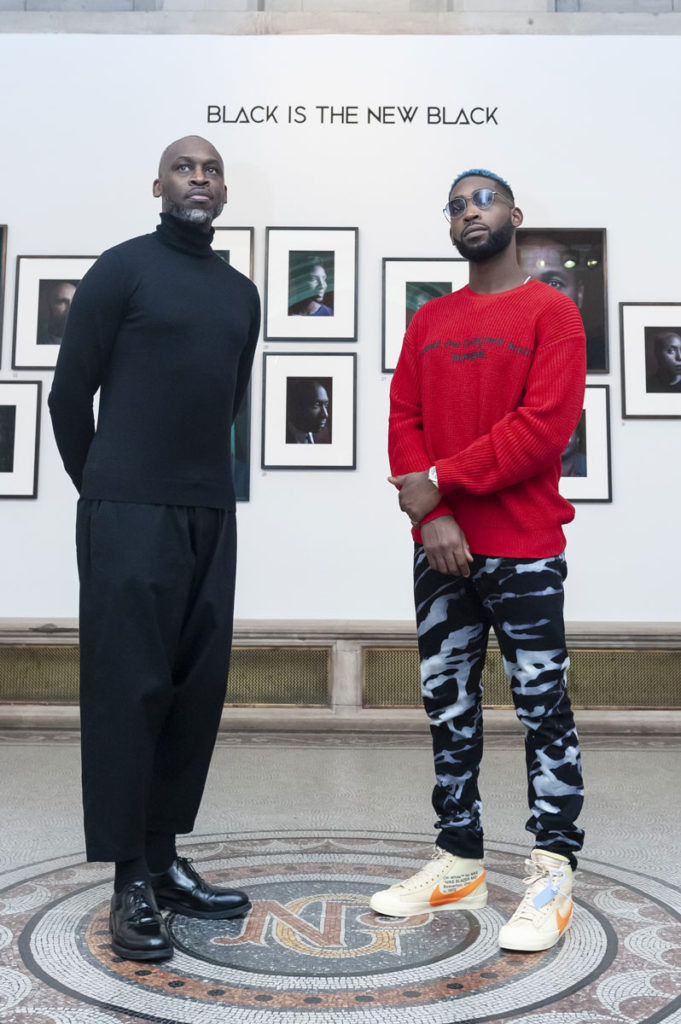 Each of the thirty eight portraits featured in the display will be 'brought to life' through a bespoke augmented reality (AR) app, created by Oath's in-house creative team, RYOT Studio, which will enable visitors to view video interview content from the BBC TWO Black is the New Black series on their mobile screens. After downloading the app on iOS or Android, visitors can hold their phones up to the portraits, which will come to life with moving images and audio of the sitter. Users simply touch a portrait to watch the short video interviews.
Other well-known figures featured in the display include dancer and choreographer Ashley Banjo; fashion designer Ozwald Boateng; musician and broadcaster Alesha Dixon; former Children's Laureate Malorie Blackman, who has explored racism through her writing for children and young adults; barrister and Attorney-General for England and Wales, Patricia Scotland, Baroness Scotland of Asthal, who was both the first black woman and youngest woman to be appointed a Queen's Counsel; and John Sentamu who was appointed Archbishop of York in 2005, becoming Britain's first black Archbishop.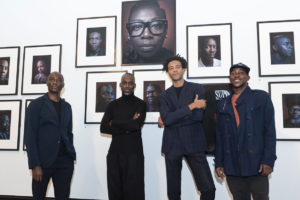 Dr Nicholas Cullinan, Director, National Portrait Gallery, London, said: "These striking portraits of black British sitters powerfully reflect the diversity and variety of contemporary achievement in public life. I am delighted we have been able to display the full collection for the first time, which, at a stroke, much improves out representation of Afro- Caribbean sitters, and we are extremely grateful to Oath and to Simon Frederick for the very generous gift of photographs."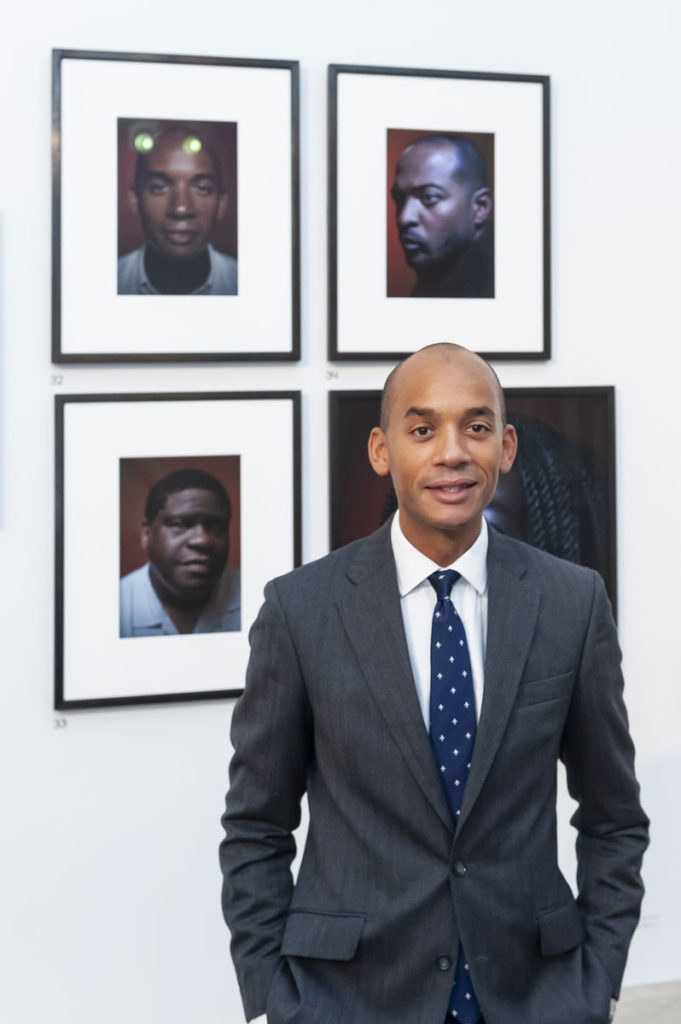 Simon Frederick, Artist and Director, said: "This acquisition represents a turning point in our shared culture, where the contributions of black Britons are being acknowledged and celebrated equally."
Anna Watkins, UK Managing Director, Oath said: "As a company that is committed to driving greater diversity and inclusion in the workplace, Oath is honoured to be bringing Black is the New Black collection for public viewing to the National Portrait Gallery. Our RYOT Studio team has delivered a fantastic immersive experience for visitors to interact with the portraits through augmented reality. Through the app they will relive and celebrate the achievements of some of the best known black Britons in an inspiring collection that we believe is essential viewing."
Artist and director Simon Frederick constructed still portrait photographs as well as filming the participants for Black is the New Black, a four-part documentary in which Frederick employed the power of talking heads with no archive footage or voiceovers. Frederick's work spans from celebrity portraiture to art exhibitions to global advertising campaigns and TV. He is known for his recent role as a lead judge and co-host alongside Isabella Rossellini on the Sky Arts programme Master of Photography and for his series Black is the New Black on BBC TWO.
Source: RYOT Studio