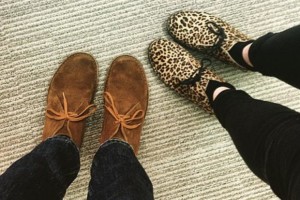 Shoe brand Clarks has rolled out a digital campaign for Clarks Originals that aims to align the brand with youth culture and boost its "coolness" factor.
The brand is using WhatsApp to "bring to life" the history of its Desert boot in a campaign called 'From Rats to Rudeboys.'
It will tell the story of the boot's design through three characters from "subculture movements" who incorporated the shoe into their style.
Fans can add the three individual characters on Whatsapp to receive updates from them.
Through a series of WhatsApp messages, the characters – who represent "mods", "the enraged" and "the rudeboys", will bring to life the cultural relevance of the brand.
The campaign will also include teaser films on social media.