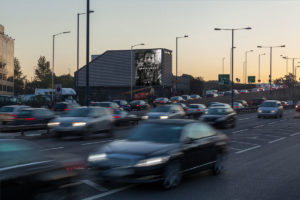 Clear Channel International (CCI), one of the world's largest outdoor advertising companies, has partnered with the United Nations (UN), providing a wide variety of prime digital out-of-home (DOOH) advertising space across 16 markets worldwide for the UN's global humanitarian #NotATarget campaign. The campaign ran from the 16 to 19th August, and aims to tackle the targeting of civilians in war.
Recognising DOOH's scale of reach and audience targeting capabilities, global marketing and advertising agency VML worked with Clear Channel International to amplify the campaign by contextualizing creative, ensuring the most relevant messages ran across a range of locations and within best practice guidelines.
Throughout the duration of the #NotATarget campaign, Clear Channel International's DOOH screens hosted a number of thought-provoking and impactful UN creatives in real-time across some of Europe's largest capitals and city street furniture.
In addition to these rolling creatives, video billboards featuring core campaign video and photography, as well as user recorded videos using the UN's #NotATarget Facebook camera effect was broadcast on a Clear Channel International screen in Times Square, New York on Friday 18 August and Saturday 19 August.
Markets involved in the campaign include the United Kingdom, Italy, Belgium, the Netherlands, Switzerland, Sweden, Norway, Finland, Denmark, Mexico, Brazil, Chile and Peru.
"Our campaign this year is about helping people understand that they can play a role in influencing significant change in the world, and that their voice is important," said Amanda Pitt, Communications Director for the UN's Humanitarian Affairs Office. "To achieve this, we need to reach audiences and places where our messages will strongly resonate. Clear Channel International offered a global digital out-of-home presence and the experience to pull off such a targeted campaign. We are very grateful for their generous donation of a proportion of the screens used to make this possible."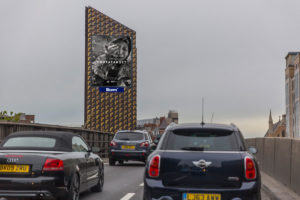 Clear Channel International provided a number of diverse placements for the campaign from digital static billboards to big screens, mega screens, digital video billboards and airport take overs.
Clear Channel International also supported VML, who developed the conception of the creative, by providing expert counsel to the UN campaign on how to deliver impactful outdoor advertising through contextual placement that reaches the right audience within the campaign's timeframe and target markets. Fundamental to this is Clear Channel International's audience data and analytics tools.
"Thought-provoking messages combined with impactful images have always been the fundamentals of successful outdoor campaigns", said William Eccleshare, Chairman and CEO, Clear Channel International. "These characteristics are at the heart of the UN's campaign, making it so powerful. We are proud to have been able to provide our industry-leading digital advertising space and technologies to help the UN's campaign reach as many people as possible. Hopefully we have been able to contribute to their mission to make the world a safer and better place."
Clear Channel International's support for this campaign is part of the company's on-going commitment to support charities and local causes within its markets.
Source: Clear Channel International