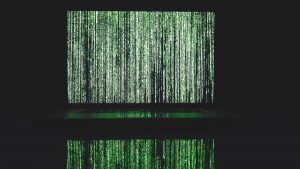 Delivering more efficient, customer-first marketing has been the Holy Grail for many – if not all – brands in recent years. However, it's often organisational changes that prove the first hurdle to overcome, more so than the investment or time-consuming nature of procuring a new martech stack to deliver.
So, why do organisations need to change?
Quite simply because new ways of working are required, in order to guide what they do. Not just in marketing, but throughout their entire businesses. To fully unleash the power of an organisation's data assets, brands need to first design an effective data strategy that will become their proverbial backbone, supporting both their micro and macro business decision-making. Having a clear, robust data strategy can deliver business benefits both today and tomorrow.
A recent study by the Economist Intelligence Unit found a clear disconnect between the successes of businesses that have and haven't embraced data-led decision-making. Just three percent of firms lagging behind market average considered their decisions as based 'purely' on data; 55 percent of respondents who described their companies as market leaders viewed data as the driving force behind their decisions.
Without a doubt, digital is very much embedding this ethos within today's successful marketing teams. Not only is it giving marketers the opportunity to create and distribute content much quicker than ever before, but it's also offering the ability to assess and optimise performance based on readily accessible data and insights. Data analysis has quite rightly become an integral part of the campaign process, given the immediate and visible returns it can deliver.
While the day-to-day applications of this data can deliver continuous, incremental improvements, marketers should be mindful that this is only one route to answering their objectives. They should be careful not to lose sight of the bigger opportunities for both the business and the customer. Brands need to be asking themselves how they can further diversify their use of data to reap the benefits in other ways.
For example, they should look at addressing more wide-ranging macro challenges by guiding bigger business decisions, but also help facilitate more informed conversations on a frequent basis with decision makers.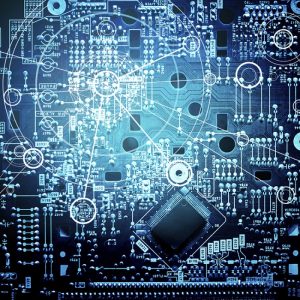 Data insights mined in an ad-hoc manner can deliver valuable spikes of knowledge and inspiration. However, committing to an ongoing insight function at both a micro and macro level can deliver significant impacts to the strategic decisions within a business. It not only improves marketing, but also other functions such as customer services and finance, right through to the supply chain. This gives marketers the opportunity to not only shape customer interactions, but also reassert their role in evolving the product mix to future proof a brand's competitive edge.
Yes, the giants like Amazon, Facebook and Netflix do have impressive tech infrastructures to support this decision-making. But even these household names still need a clear data strategy to define their roadmap, planning how and where their organisations need support through solid commitment and culture.
Having the ability to empower teams with insights at the point of action makes that all important difference. However, businesses don't always know the right questions to ask about their customers and their data. This can lead to the outputs sometimes becoming murky, failing to deliver impactful insights that support business-led decision-making.
Ensuring clear alignment with the business challenges is key, as is how a business' current data assets can unlock the value in this. It's fair to say not all data will be useful. Brands need to establish a clear view in what drives value for them, and identify their key areas for development. Only then will they be able to spot and understand those bigger, all-important business opportunities that've been eluding them.
Article by Ross Hawkes, Senior Data Strategist at OLIVER UK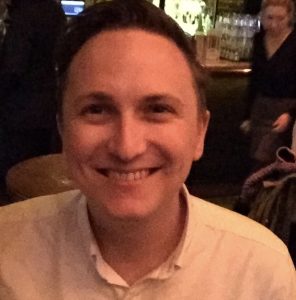 About Ross:
Having worked in data strategy for ten years, Ross' knowledge and expertise spans across CRM, customer engagement, digital and social.
His previous stints at dbg, TMW Unlimited and MRM Meteorite saw him help household names like British Airways and Sony evolve their data-driven decision-making capabilities, while also working across large-scale digital transformation projects.
Since March of this year, he's been at OLIVER UK as senior data strategist, working with some of the agency's biggest clients to deliver data strategies that drive greater business benefits and customer value.
Source: OLIVER