Children's charity Ronald McDonald House Charities (RMHC), which provides free 'home away from home' accommodation at specialist children's hospitals across the world, announced its latest UK campaign – Hold Them Close.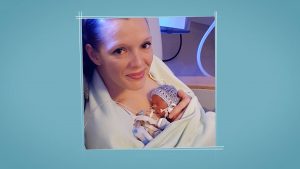 Created and delivered by social and creative agency eight&four the campaign consists of a series of three original videos that follow the stories of families that have been supported by the charity and document their time spent in the Houses.
Bringing to life the idea that "when your child is in hospital, a long-distance relationship isn't an option", the spots provide a first person insight into what life is like when caring for a sick child, and demonstrate how Ronald McDonald House Charities has made things more comfortable for families by providing them with vital accommodation.
Launching on the charity's website, social channels and across digital channels secured by OMD, the spots have been designed to raise the charity's online presence and drive the donations that enable them to help families stay close and maintain a degree of normal family life.
There are three main variants of each spot – a 60", 30" and 15" with additional social content – all created by the eight&four team, who won the project in August 2018.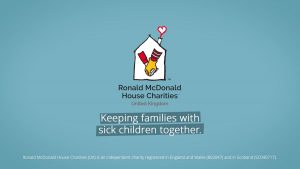 Amy McCulloch, joint managing director at eight&four said: "We hope that by making this campaign with Ronald McDonald House Charities we have created a window for people to understand the importance of the spaces the charity offers and the invaluable support they provide. We wanted to build the creative idea around real families telling their story from the heart. It's stripped back, authentic and aims to really drive impact through the emotions conveyed."
Lauren Gotlieb, Head of Marketing and Communications at Ronald McDonald House Charities UK said: "From the very beginning eight&four have been totally enthusiastic and passionate about communicating the real human impact of our charity and we are really looking forward to sharing this campaign. With them we have been able to create this series of videos that really demonstrate the impact of the vital work that we do, to ensure families are able to stay together, close to their seriously ill children in hospital."
In the UK, Ronald McDonald House Charities was established as an independent charity in 1989 and there are now 14 Houses around the UK, with a 15th in construction in Edinburgh.
Source: eight&four