Ever wondered what a top corner goal scored with a 1,000-degree flaming football would look like? Well, thanks to Copa90's scorching new 'Fireball Football' video series, you no longer have to wonder.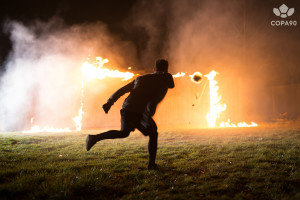 In one of its most ambitious videos to date, Copa90 has challenged the UK's top football freestylers to attempt their most dangerous tricks by performing with lethal burning balls.
The resulting display takes freestyle football to the next level. The Copa90 video shows Freestyle World Champion Andrew Henderson and Red Bull World Champion Melody Donchet casually juggle fireballs, while free-kick specialist Valtteri Jormanainen singes his laces powering fire-penalties towards goal.
To create the spectacle, which was shot in Perivale, London, Copa90 used 200 kilos of propane gas, 20 smouldering footballs and one crossbar burnt to a cinder.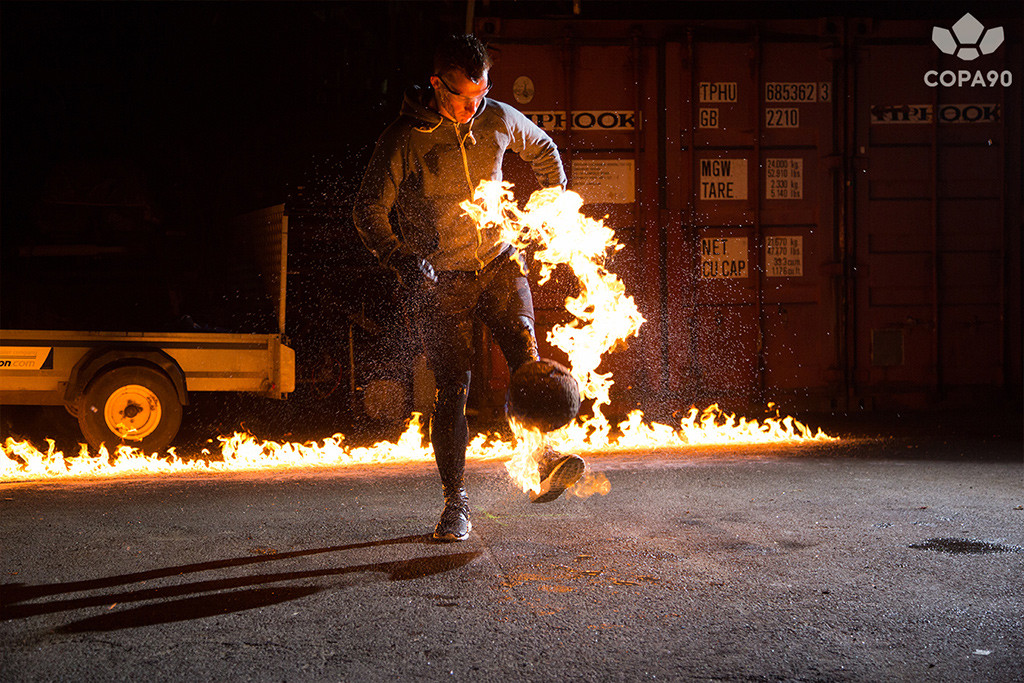 The video will launch on the Copa90 YouTube channel at 4pm on Wednesday, April 6th. The video will be followed by a 360-degree edit featuring fireball nutmegs later this month.