According to the State of India's Environment (SoE) 2018, India stands at the bottom of the Global Environment Performance Index (EPI) rankings, which is an alarming situation. Whenever we think about the consequences of our actions we tend to overemphasise the negative aftermath of the choices we make.
Of course, this information helps one make better/ well informed decisions in future. But positive reinforcements lead to positive outcomes. Taking the hashtag #LetsStartRight forward, this world environment day, Godrej Appliances' campaign shifts the focus towards the positive outcome of making environment friendly choices instead, with a twist.
The brand highlights how the environment will 'thank you' for making environment friendly and sustainable choices. Conceptualised by CreativeLand Asia, the quirky campaign showcases a range of animals – a crucial part of the world affected significantly by day to day human choices, voicing 'thank you'. The video ends with the reveal that every time we make an environment friendly choice by purchasing green appliances, the animals thank us.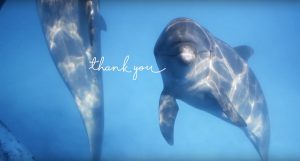 Speaking on the campaign Swati Rathi, Head-Marketing, Godrej Appliances said: "In line with our 'Soch ke Banaya Hai' (Made with Thought) philosophy, the thought behind this campaign is to sensitise people and make them understand how a simple act of choosing an energy efficient or environment friendly appliances over others, can make a huge difference and can be a significant step towards brighter living. Our latest narrative is an attempt to bring alive the positive impact we can have on the environment by making eco-friendly choices in our purchase & usage. It is an endearing video and aligned to the brighter living philosophy of brand Godrej. We hope people will appreciate the message and be inspired to go green."
Anu Joseph, Chief Creative Officer, CreativeLand Asia, further added, "The little things we do have a much larger impact than we realise. We often forget we share this planet with millions of other species. The idea was to bring home this fact and seed in the thought that by using our environment-friendly appliances, we can do our bit to protect the planet."
Source: CreativeLand Asia