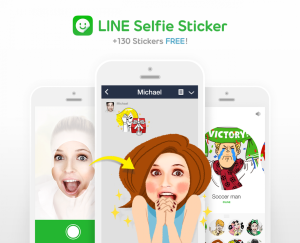 GroupM APAC has signed a deal with Japanese messaging app Line to give its clients better access to new commercial products and training.
Brand accounts are closely monitored on Line to ensure no fake accounts exist, according to the messaging app. The partnership will mean GroupM clients can use official accounts to speak to customers, use paid-for services such as sponsored stickers and free coins. Line also has an API that brands can plug into their own databases and create services with.
According to GroupM, consumers find Line appealing because it's more private and trustworthy than others.
Nick Bins, deputy head of trading at GroupM Asia Pacific, said, "Online consumers around the world – including those in APAC – have shown a marked preference for platforms and services they find trustworthy. Line's closed nature appeals to consumers who favor a more private social networking experience, and by connecting reliable brands with users in this implicitly trusted setting, GroupM and Line will help our clients reach users in a fun, yet unobtrusive manner."
Line said partnership has been made to boost ad sales on the messaging app by bringing GroupM clients into the 'closed' nature of the app.