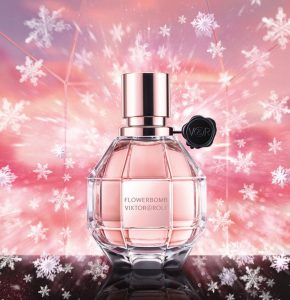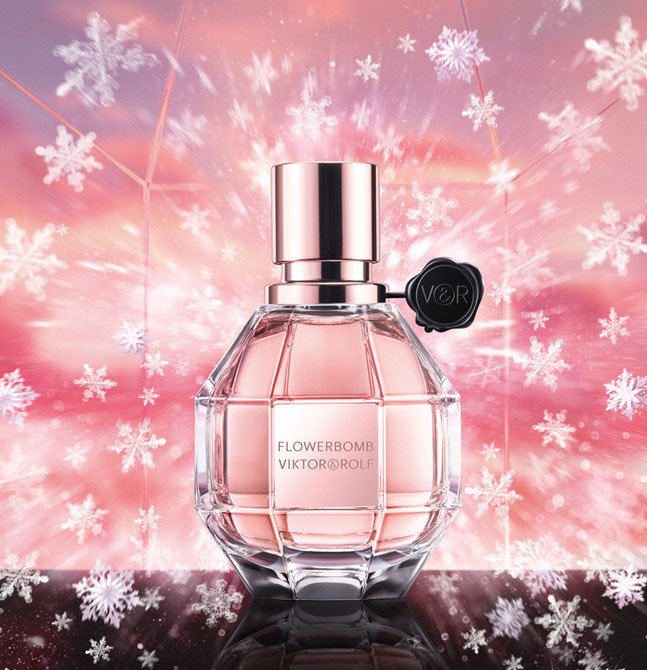 Visitors to The National History Museum's annual ice-skating rink will find themselves immersed in a fragrant 'little London' wonderland when its doors open on 19th October. In celebration of Viktor&Rolf's iconic fragrance Flowerbomb, the brand has joined forces with Kinetic, Wavemaker, and JCDecaux UK, to launch this experiential campaign.
The enchanting fantasy world will feature three immersive installations surrounding the ice rink. This will include Viktor&Rolf branded benches, one of which will encompass miniature attractions such as Big Ben, St Paul's Cathedral and the London Eye to create a 'little London' scene. The benches will provide exciting photo opportunities and encourage passers-by to engage with the OOH activations.
Ice skaters will also be able to purchase the Flowerbomb scent from a festive retail hut, where customers can engrave their bottles with a personalised message, and choose from various wrapping options, making the fragrance the perfect Christmas gift. The hut, similar to those at Christmas markets, embraces the immersive aspect of the festive campaign, with customers able to sample the fragrance, and enter into an exclusive Viktor&Rolf competition for the chance to win the perfume for a limited time only.
The ice rink itself will also be branded and every Friday between 7 and 8pm – dubbed 'Flower Hour' – it will turn pink to reflect the Flowerbomb branding, launching ice-skaters into the explosive, floral fantasy world associated with the fragrance.
James Byard, Head of Kinetic Active said: "This innovative and unique OOH experience will really make an impression on the public, due to the fun, interactive nature of the campaign. The 'Flower Hour' aspect in particular will undoubtedly surprise and delight ice skaters, giving an entire Viktor & Rolf take on the ice-skating experience – one of the most synonymous scenes of Christmas. This campaign truly reflects the creativity that OOH can offer advertisers and gives consumers a brand experience they will not forget."
Richard Smith, General Manager for L'Oréal Designer Fragrances added: "We wanted to create an unexpected experience to showcase the magical and captivating nature of the Flowerbomb fragrance during our key gifting period. We're really excited about this partnership with the iconic National History Museum, the perfect association for Christmas-time in London."
The campaign will be live throughout the duration of The National History Museum's festive ice rink from 19th October 2019 until 12th January 2020.
Source: Kinetic