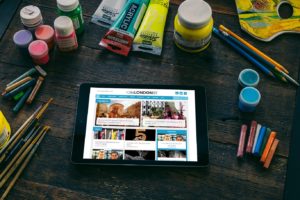 New research has shown the immediate impact of the OpenRTB 2.3 programmatic standard on the native advertising market. During 2015 around one in six native campaigns (15%) were already being run programmatically.
The study carried out by native advertising platform Adyoulike, analysing 1.3 billion in-feed native ads run in the UK throughout 2015, is the first year-on-year analysis of native advertising trends looking at advertiser, publisher and consumer behaviour for the 2014-2015 period.
The research revealed there was also a huge increase in the number of native advertising campaigns run in 2015 based on mobile devices. Back in 2014, half (50%) of native spend covered all devices, 40% was for desktop-only and 10% was mobile-only. But in 2015, while half the spend was still device-agnostic, mobile-only tripled in size to 30% and desktop-only fell to 15%.
In addition, last year saw 81% of publishers running native ads on mobile, compared to only 62% the previous year. It also found that the average dwell time for native ads on mobiles was 2.4 minutes in 2015, compared to 2.2 minutes in 2014, while dwell time on desktops has remained constant at around the 1.1-minute mark.
Francis Turner, UK managing director of Adyoulike, comments: "OpenRTB 2.3 has brought the programmatic revolution to native advertising. Native campaigns run programmatically offer genuine reach and scale, so it's no surprise that it's already being widely adopted. It's also clear that mobile and native are a match made in heaven. Native ads provide quality content, which consumers demand, delivered in-feed in a way that doesn't spoil the mobile experience. In fact, it's surprising that almost 20% of publishers still don't offer it. With more and more people focusing on mobiles as their primary way of going online, in-feed native ads are going to become increasingly important. The onus is now on publishers and advertisers to ensure those ads continue to provide top-notch content that both engages and entertains."
The study also highlighted the influence of mobile on which headlines were most successful with audiences. More than half (53%) of ads with shorter headlines measuring 1-40 characters were clicked through in 2015, compared to 32% in 2014. Meanwhile, the number of ads with longer headlines (70-90 characters) that were clicked on fell from 36% to 17%.
On top of which, headlines that didn't have any brand names mentioned were four times more likely to be pursued than those that did – up from twice as likely in 2014.
Francis Turner continues: "It may well be the influence of mobile that made ads with shorter headlines even more accessible and successful last year. There's also a possibility that consumers are getting switched off by listicles or click-bait titles with overlong titles – and they're clearly not happy with pushy brand mentions clogging up their feed."
Additionally, last year saw a shift in how creative was employed by brands and agencies in their digital campaigns. The number of native video ads that were simply a re-use of an existing TV ad fell from 90% in 2014 to 78% in 2015.
Advertisers also provided more creative options to publishers to use native advertising: the number of campaigns supplying three to five different creatives rose from 18% in 2014 to 46% last year, the number offering more than five creatives doubled (10% to 20%) and the number offering only one fell from 26% to only 5%.
Francis Turner concludes: "Native advertising offers a way around the 'creativity gap' that has long plagued digital advertising, so brands are starting to realise that they can create new material rather than just re-using what's appeared on other channels. They also have to offer different creative options to effectively scale their campaigns and keep them fresh. Overall, this research highlights how native advertising is growing fast and evolving all the time. Both brands and publishers have been quick to seize the opportunity, although there's clearly more they can do."