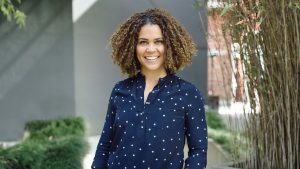 Branding and marketing consultancy TwentyFirstCenturyBrand (21CB) announced the appointment of Jen Randle as the company's first Partner since launching in early November. Randle brings with her nearly 20 years of strategy, design-thinking and marketing experience across consultancy and client-side, as well as an MBA from Columbia University.
Randle started her career at Jumpstart, a national AmeriCorps non-profit, and has since established herself as a true strategic advisor for major brands and corporations. Prior to joining 21CB, Randle served as a Principal for SYPartners, a purpose-driven management consultancy. Most notably, her work included leading Starbucks' endeavor to shut down 8,000 stores so that more than 150K partners could begin a conversation about individual and systemic bias.
She has also worked at Whirlpool Corporation, where she re-imagined global innovation and strategy capabilities; ?What if! Innovation, where she helped global top 50 leaders execute large-scale transformations; and Booz & Company, where she created consumer-driven and innovative go-to-market strategies.
In her role as Partner, Randle will join 21CB CEO Jonathan Mildenhall and Co-founders Alex Dimiziani and Neil Barrie to manage growth and development strategies. She will help build the firm's market presence as well as develop a practice for embedding the 21CB mission, values and brand internally.
"I've intentionally built a career that cuts across industries, leaders, and opportunities but at its crux is in service of creating deep human connection between organisations and the communities they serve," said Randle. "It is truly a once in a lifetime opportunity to join a firm that, by design, elevates brands as true markers of a leader's greatest aspirations as well as deepest community promises. I feel so fortunate to be joining 21CB at this early stage, and I can't wait to see what we can create together."
The position of Partner requires not only embodying what 21CB stands for, but also acting as a positive steward for the company both internally and externally.
"Jen truly personifies each of our core values, a quality we find incredibly important as we continue to grow the company and our team," says Dimiziani, 21CB co-founder. "She not only has a wealth of knowledge and expertise, but also the vision and foresight to help us achieve our mission of one day becoming the most influential brand consultancy. We are ecstatic to welcome her to the 21CB family, and we know she will very quickly become an asset to this team and to our clients."
Source: TwentyFirstCenturyBrand