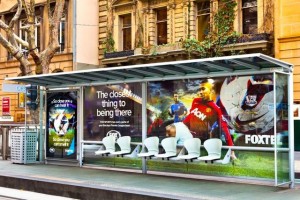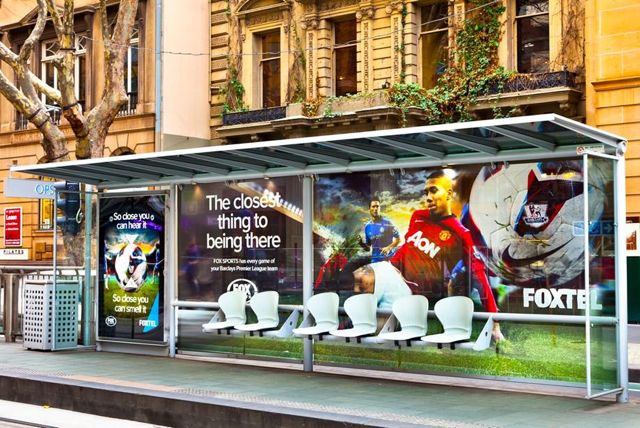 A campaign to "bring viewers closer to the English Premier League" in the Asia Pacific market designed by Reed Pacific Media, Foxtel and Mediacom has produced advertisements scented with fresh cut grass.
Adshel and JCDecaux bus shelter displays release the smell of fresh cut grass and the sound of a crowd cheering, via a push-button activation. It also featured in newspapers across a range of News Limited titles in Australia, The Sunday Telegraph, Sunday Herald Sun, The Sunday Times and Sunday Mail.
"Partnering with News Corp Australia for this campaign has enabled us to truly bring our USP to life," said Jane Henderson, group director at Mediacom: "Innovation in media doesn't need to be complicated or arduous…. Our message literally leaps off the page."
Ed Smith, Foxtel's executive director of sales and marketing said:
This is the time of year football fans feel most far away and that they are missing out. Fox Sports' full coverage of the English Premier League is all about bringing fans closer to their game and their team. What better way to demonstrate this closeness than being so close to the game you love that you can smell the grass though, Sunday papers. Press is an important part of our communications mix and innovation is often neglected in print so I'm really proud of the work the team have done to bring this to life.