Samsung Mobile UK has launched a digital media campaign in collaboration with twelve generational influencers in a bid to demonstrate the potential of its Galaxy S4 Collection.
Devised by Cheil UK, the 'Over To You' series has seen each collaborator use either a Galaxy S4 Mini, S4 Active, S4 Zoom or Galaxy Mega to create a short film showing how the Android features play a role in their everyday lives.
For example, BMX park rider Harry Main demonstrated the Slow Motion Mode of the Galaxy S4's 13MP camera by capturing some of his moves while fashion blogger Camilla Ackley used the Galaxy S4 Mini to capture inspiration through photos and videos.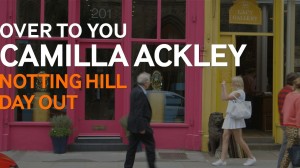 Others involved in the series include: F2 freestylers, Jeremy and Billy; Aardman Animation designer Gavin Strange; freerunner Paul Parkour; magician Pete Hathway; DJ and rapper Shadez; food blogger Crummbs; make-up artist and body painter Isamaya Ffrench; Brazilian artist Mateus Bailon; filmmaker Suffoca (Boyce); and presenter and fashion fan, Gemma Cairney.
"Samsung's strategy is to highlight the core benefits of the Galaxy S4 range to audiences, bringing the products to life in an engaging and entertaining way," explained Matt Pye, chief operating officer at Cheil UK.
"There's a lot of competition out there for people's attention, so creating memorable content is key. By seeding this content across both Samsung and the influencers' own powerful social communities, the 'Over to You' campaign will be seen by a diverse audience – hopefully encouraging fans to create their own content using a Galaxy S4 phone."
The 'Over To You' films are available to view on a dedicated YouTube channel, as well as on the social media channels of each collaborator, and will feature at the end of new Galaxy S4 TVC which is running for the next four weeks.
Starcom MediaVest handled the media planning for the campaign.