Sony has signed up Tinie Tempah to help promote the launch of the long-awaited PlayStation4 ahead of its UK release on 29 November.
The deal sees Tinie appearing in an interactive documentary – 'A Demonstration of Play' – which captures the different aspects of Tinie's life, featuring exclusive scenes of the music stars downtime, trialling the PlayStation4 console and games with his friends.
Also featuring the first chance to hear tracks from Tinie's second album, the video allows viewers to see additional angles of the film by syncing their smartphones to control the angle from which the video plays, discovering hidden content outside of the standard frame.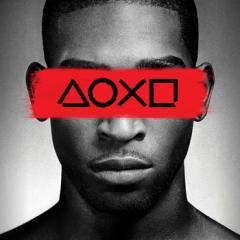 The film is an intimate look into my work and what I do to relax. There's always loads going on, especially when I'm recording or on tour," said Tinie. "I'm a huge PlayStation fan. I've grown up with PlayStation consoles, and I can't wait to be part of the PS4 launch."
Hidden within the footage are PlayStation's famous symbols and those who successfully find them will be able to access competitions to win prizes such as a PS4 console, tickets to the Tinie Tempah tour, and access to more exclusive content such as the never-before-seen music video for new track 'Demonstration'.
Murray Pannell, marketing director, Sony Computer Entertainment UK, added: "Tinie is the perfect partner for us – he's passionate about gaming and a huge success story – we're looking forward to defining the next generation of gaming with him on board."
The deal also sees PlayStation4 sponsoring the upcoming Tinie Tempah 'Demonstration' UK tour, which kicks off in Aberdeen on 12 December.