A stunning video narrated by Stephen Fry, and showcasing the dance skills of the incredible choreographer who directed Childish Gambino's smash viral hit 'This Is America' earlier this year, has just been released to highlight the National AIDS Trust's (NAT) new message to "Rock The Ribbon" this World AIDS Day (1 December).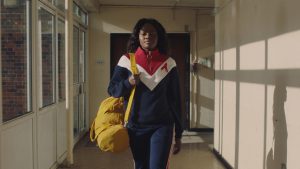 Dance genius Sherrie Silver, responsible for one of the most iconic videos of 2018, lends her skills to another, where she can be seen busting some amazing moves while using a red ribbon – the planet's symbol for HIV awareness – in a brand new film which aims to deliver the NAT's #RockTheRibbon message.
Sherrie's Childish Gambino video for 'This Is America' hit in May 2018, and is still reverberating today – winning the Best Choreography category at the 2018 MTV Video Music Award.
Sherrie hopes her appearance in this awareness film for NAT, will vastly increase HIV awareness and donations this World AIDS Day. With this film, Sherrie will be building on her philanthropy work over the past five years, particularly in Rwanda, where she has been working to improve the lives of women and children – from providing basic amenities to vocational training and even hosting dance workshops.
Sherrie Silver said: "Whatever hardships we are going through, dance has always been a source of joy for us. That's why I particularly love the concept of this film, which aims to deliver a powerful message through the positivity of dance. I am also excited and proud to have added some African flavour into a classic 80s track! I'm hoping the video will inspire the audience to engage with this cause."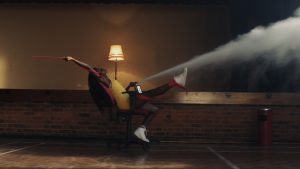 Deborah Gold, chief executive of NAT (National AIDS Trust) said: "We're so excited to have been able to make this film to serve as a reminder that absolutely everyone should rock the ribbon on World AIDS Day. This simple, visual show of support means a lot to people living with HIV as well as their families and loved ones. Sherrie's mesmerising dance embodies the pride everyone should feel in showing solidarity and raising awareness."
The "Rock The Ribbon" message is being supported by CBeebies and This Morning's star Dr Ranj Singh, who has been one of the most loved contestants on this year's 'Strictly Come Dancing'.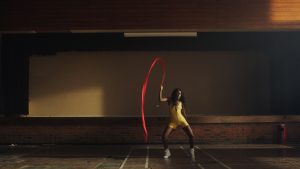 The campaign is also being sponsored by pioneering make-up brand MAC, who will debut the film at a MAC launch party on 29 November, then broadcast from 1st December throughout the rest of the month in MAC stores nationwide; and will be featured on their Viva Glam website and YouTube channel.
NAT champions the rights of people living with HIV and AIDS and campaigns for change. It feels they are winning the fight against HIV, but losing the fight against ignorance.
The astonishing "Rock The Ribbon" film with Erasure's "A Little Respect" as the soundtrack, sees Sherrie highlight athleticism and artistry to drive home the message of World AIDS Day.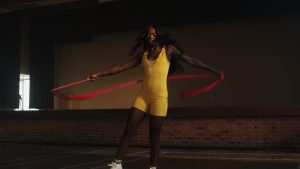 Directed by James Fitzgerald through Sonny, the film will be screened prior to all movies at London's Regent Street Cinema throughout December and is part of a national multimedia campaign for The National AIDS Trust (NAT), created by London advertising agency St Luke's.
Richard Denney, Executive Creative Director at St Luke's said: "Our campaign aims to bring people together through the universal power of dance – and encourage people to publicly show their support for those living with HIV."
The campaign message will be supported by out of home media nationwide and across social media. The 'Rock the Ribbon' message will receive further attention on the day itself with a dance-themed event at Westfield London, which will encourage the public to rock the ribbon themselves through a dance mat and giant OOH screen. The activation was designed by St Luke's with digital technology provided by DOOH.com.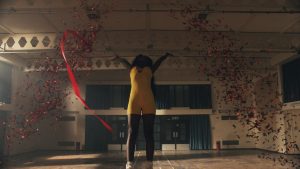 Ed Palmer, Managing Director at St Luke's said: "The red ribbon has been a beacon of hope for those living with HIV for nearly thirty years.  We believe the campaign will breathe new life into this icon and invite the world to Rock the Ribbon."
The film aims to combat dominant and negative decades-long voices about HIV by empowering an army of advocates to rise up against HIV, stand together and set the agenda on World AIDS day to stop the disease in the UK in our lifetime.
Source: St Luke's