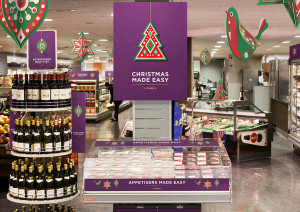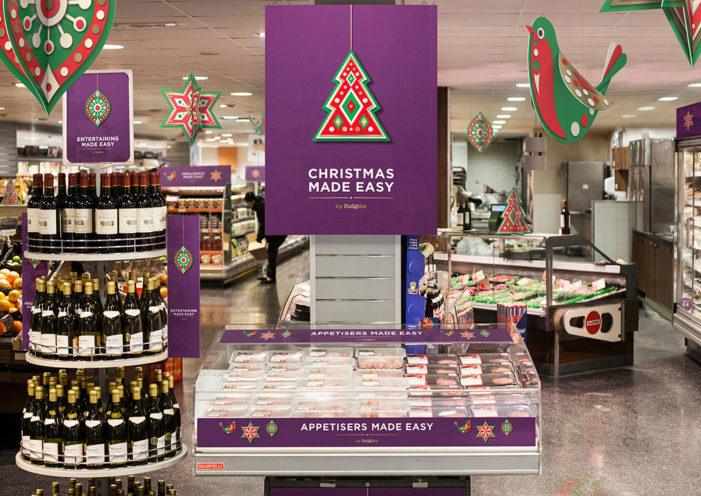 Following Taxi Studio's successful redesign of Budgens' fresh produce range earlier in 2015, the design agency were tasked to deliver Christmas packaging and POS to their 150 UK stores.
Taxi were briefed to deliver packaging and POS that communicated a special, indulgent and luxurious taste experience across the retailer's Christmas lines. Creative had to offer brand standout during the commercially competitive festive season, and work within the retailer's pre-defined design principles: to demonstrate passion and care for their produce and reflect their "simple and grounded" ethos. Target customers were convenience shoppers hosting a small gathering, who seek to buy produce they can share and be proud of.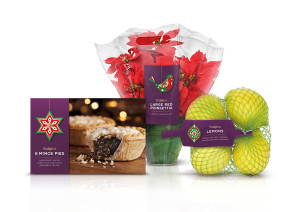 Spencer Buck, Taxi Studio creative partner and founder, explains the thinking behind our solution:
"The Big Idea was to integrate Budgens' Christmas POS with their packaging; so to tie the two together, we created hanging Christmas tree decorations. These feature on packaging as beautiful contemporary symbols that translate effortlessly to POS. Colourways were kept to a minimal pallet (mainly greens, red and golds) and underpinned by deep purple to evoke a premium feel. We then worked with the team at Budgens to push the possibilities regarding POS, creating beautiful 3D hanging displays."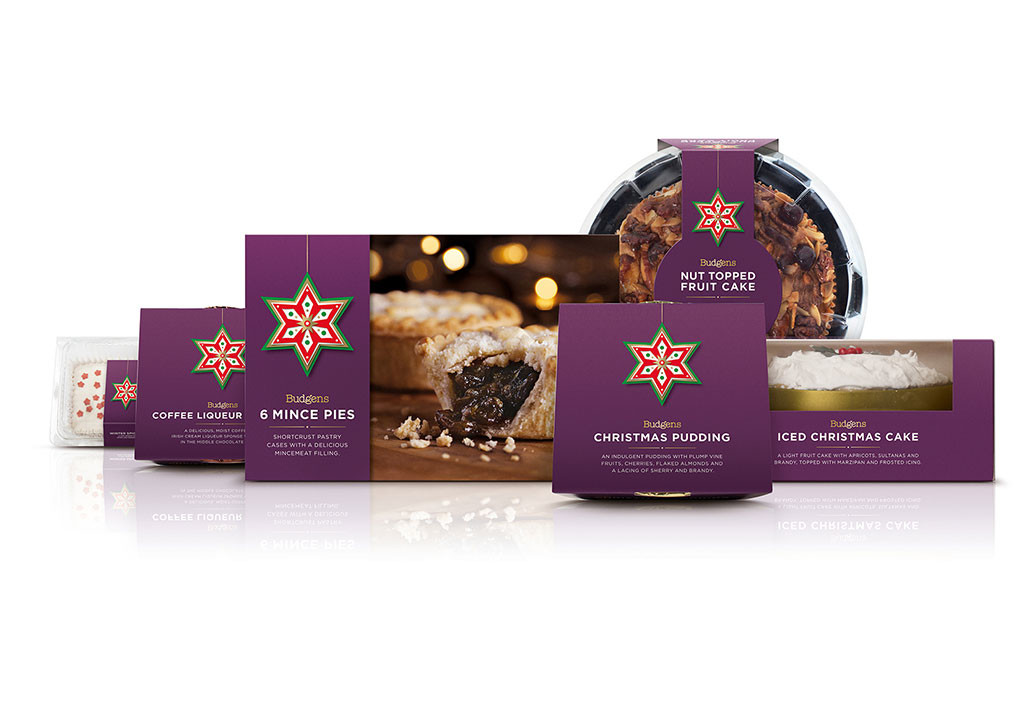 Final deliverables include 11 packaging templates for use across the retailer's bakery, horticulture and fresh produce ranges, and POS including freestanding decorations, hanging fixtures, window vinyls, freestanding posters, pallet wraps, bollard covers and window friezes.