Toyota have launched their "Start Your Impossible" global marketing campaign, with advertising on display in 24 countries. An additional 15 markets will start running in the months leading up to The Olympic and Paralympic Winter Games in 2018.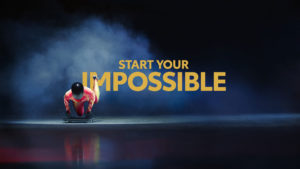 Scott Thompson, Corporate Manager, Toyota Marketing, TMNA added: "The 'Start Your Impossible' global campaign coincides with Toyota's eight-year global sponsorship of the Olympic and Paralympic Winter Games and showcases Toyota's vision for mobility to the world for the first time — supporting Toyota's evolution beyond the production of vehicles."
The campaign will feature content across multiple platforms including broadcast, print, digital, social and out of home. The creative elements of the global marketing campaign were developed in partnership with Saatchi & Saatchi (Los Angeles and Dallas) and Dentsu (Tokyo) advertising agencies.
The push features Olympic and Paralympic athletes such as: Rami Anis, Andrea Eskau, Tatyana McFadden, Tyrone Pillay and Brad Snyder.
In addition to the campaign and to reinforce their commitment to using technology to enable human movement and mobility for all, Toyota is launching a unique website that will be fully accessible to people with a wide range of disabilities.
"At Toyota, we embrace the potential of new technology to help us create products and services that enable people to overcome barriers and to reach their potential," said Susumu Matsuda, Marketing Division General Manager, Toyota Motor Corporation. "The Olympic and Paralympic Games align with Toyota's values and are platforms to showcase our global commitment to the concept of mobility for all."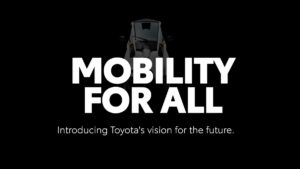 MobilityForAll.com was developed as part of the "Start Your Impossible" global campaign, with accessibility at the heart of its design. It will feature information on The Olympic and Paralympic Winter Games, Toyota-sponsored athletes and information about Toyota's technology.
"This is the first time Toyota will be speaking to the entire world with one voice, which is a historic moment for the company. To honor this moment, it took a monumental global strategic and creative collaboration to bring the 'Mobility For All' message to life, which is just one of the many stories will we be telling in the 'Start Your Impossible' campaign," said Jason Schragger, Chief Creative Officer at Saatchi & Saatchi Los Angeles.
Keiichi Higuchi, Executive Creative Director at Dentsu said: "As the world continues to face new challenges, Toyota is committed to expanding human possibility through open innovation in mobility solutions. We are honoured to help create opportunities for all that improve society. It is through the accumulations of small steps, in which human kind moves forward. I hope that this campaign inspires people all over the world to believe in the limitless possibilities of themselves and others."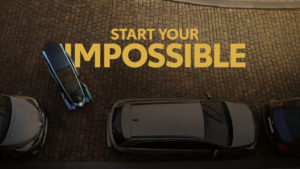 The new website, which will be rolled out in phases, was built in consultation with the National Center for Accessible Media (NCAM) in the United States. Thanks to expert coding and design, the various settings (default, visually impaired, hearing impaired, blind, cognitively impaired) will ensure that all users can experience equally beautiful and engaging content.
"Mobility means something different to every person around the world. At Toyota, we have always defined mobility as providing people with the opportunity to move freely, and we believe the time has come to share our mobility vision and solutions with everyone. I can think of no better stage to announce our evolution as the human movement company than the pinnacle of human movement, The Olympic and Paralympic Games," said Jack Hollis, Group Vice President and General Manager, Toyota Motor North America.
"At Toyota, we believe that movement is a human right. With the 'Start Your Impossible' campaign, we aim to inspire people and as a company, aspire to solve challenges and create solutions to mobility barriers that limit human potential. The campaign, was born out of an unprecedented move by Toyota and our long-standing agency partners at Saatchi & Saatchi (Los Angeles and Dallas) and Dentsu (Tokyo) that broke down agency walls to collaborate as one integrated team," concluded Hollis.
Source: Saatchi & Saatchi