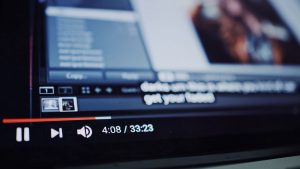 Many years ago, when I was working at a big media agency, I remember someone saying that "TV is dead" and that "soon it will only be about digital". I eagerly listened trying to learn something I did not know yet.
What I understand today is that the ever-growing stats around digital can be misleading. Yes, digital is growing, yes digital is omni-present, but does that really mean the end of TV? The answer is of course no. TV, as many other channels (just think about the digitalisation of out of home advertising), is slowly changing but there is no denying that the biggest budgets still go to this channel.
TV for new advertisers is a bit like Hollywood for aspiring actors. When you are there, you know you've made it – at least for a while. When new advertisers finally manage to see their own brand on the magic box, a certain level of pride sweeps over them. It's a bit like witnessing your baby's first steps. And that is something that digital, in all its forms, will never be able to take away.
On the other hand, there is growing demand for a more transparent and holistic measurement of TV effectiveness. This is where an intermingling of TV and online is not only slowly taking place but is also a necessity. Online is setting the benchmark for accountability and measurability and in turn more obsolete forms of tracking are struggling. The challenge simply lies in the fact that the main accepted metric for TV (certainly in the UK) is TVRs, which are based on obsolete panel data from households that are really not representative anymore (at least not as much as decades ago when these were first utilised for measurement purposes).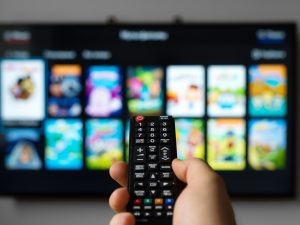 Revolutions in media often seem to happen overnight but the reality is that there is an underground gestational period. The same is happening with TV and times are ripe. The creativity that can be expressed through motion picture is slowly and increasingly being combined with technologies and data driven optimisation capabilities originally from the online world.
Online and TV, while two very different things, are slowly going from being distant cousins to becoming siblings; each one with their own character, each one learning from the other. Advertisers simply cannot look at these two channels as poles on opposite spectrums anymore, as this also negatively affects how measurement is going to be tackled.
In today's media ecosystem a clear link between a TV campaign and online is essential regardless of whether it's a branding campaign or a performance campaign with a clear call to action. With second-screening common among viewers now, it's possible to see the effect of a TV advertisement in almost real-time. If it's a good creative campaign or a great offer you might get a spike in website traffic or social media engagement, but what about sales? All too often customers drop off after the initial engagement because they aren't ready to buy, stock isn't available, or for a myriad of other reasons.
So, what then? For many advertisers, that can be the end of the campaign but here's where digital marketing comes into its own, helping to maximise the value of the TV budget significantly. With the data and insight now available to us, it's possible to continue engagement with these consumers beyond the TV ad, retargeting them in real-time with tailored variations of your TV content, but in the right place and at the right time to stimulate further action.
TV advertising is far from dead, but planning it conjunction with digital video advertising can certainly turn it into a much better and much more trackable medium.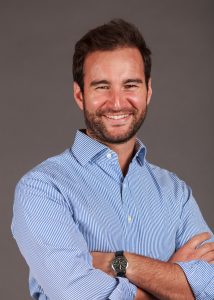 Article by Francesco Granati, Senior Account Manager at Videobeat Networks Ltd.
About Francesco:
Francesco Granati is Senior Account Manager at independent media/creative agency Videobeat. He not only manages the relationships with some of Videobeat's top clients, but he is also heavily involved in new business strategy for the UK market, based in London.
Prior to joining Videobeat, Francesco handled Out of home Advertising at Dentsu Aegis' specialist PSI Advertising and was briefly involved in programmatic audio in adtech company Adswizz.
Source: Videobeat Networks Ltd.