Xbox and McCann London are proud to announce their latest campaign "Visit Xbox." The campaign is built on the idea of virtual travel and a new kind of tourism, exploring the beauty of gaming beyond traditional gameplay.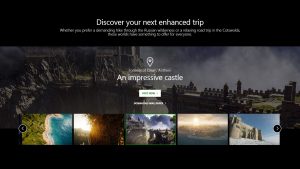 Celebrating Xbox One X Enhanced games which have been updated or built specifically to take advantage of the world's most powerful console the campaign encourages gamers to wander off-piste and take in the spectacular scenery on offer in Enhanced titles.
The campaign promotes the best destinations in games, with Xbox talking and behaving in the same way as the travel sector.
"This new type of 'tourism' offers people incredible new worlds to explore, from vibrant cities to exotic wildernesses to outer space," says Laurence Thomson, CCO at McCann UK and Co-President at McCann London. "Game worlds are so rich and immersive; this campaign aims to showcase that beauty."
Michael Flatt, Global Gaming Marcom Lead for box said, "With 'Visit Xbox' we want to inspire everyone to become a gaming tourist and explore breath-taking Xbox One X Enhanced worlds. Our campaign offers destinations from the past, present, and future; on our world and beyond. Together with the Xbox community, we will continue to find, curate, and capture the most beautiful locations in games."
The campaign will launch with a 70" tourist board-style film and the 'Visit Xbox' website featuring locations shot by in-game photographers. The site enables gaming tourists to find their next destination – whether they want to visit a quaint village or relax on a paradise-like beach – and buy a trip there by purchasing the game. It also has a postcard generator and holiday-themed bundles.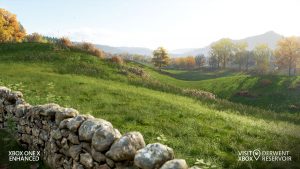 On 26 April, Xbox and game developers will host live guided tours of Forza Horizon 4 on mixer.com, an interactive streaming platform. The tours will also be streamed onto billboards in Westfields, London.
The campaign will also come to life in the form of a guidebook to gaming worlds, published and written by Rough Guides. It will run globally, in over 29 markets.
Source: McCann London