Beats has launched an all-star football line up for its latest campaign in the lead up to and during the much-anticipated games in Russia.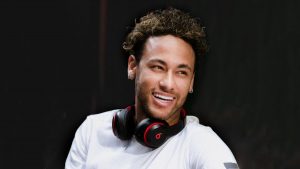 Sky Media and Havas Media have joined forces to bring together their global football talent who appear alongside Beats' footballer brand ambassadors. The campaign will run throughout the tournament.
Iconic film maker, Guy Ritchie, best known for blockbuster crime films has directed a gritty 30 second linear TV commercial promoting Beats' decade collection headphones.
The ad features Beats' brand ambassador and arguably one of the world's most skilful footballers Neymar Jr alongside Harry Kane, Mesut Ozil and Benjamin Mendy. The commercial will appear across more than 100 Sky Media channels reaching seven million households.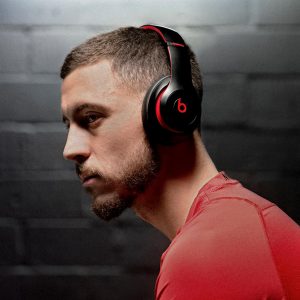 To further enhance the Partnership, Sky Customers can press the red button during the ad to watch an exclusive Sky Sports interview with Arsenal and France legend, Thierry Henry, and English's skipper, Harry Kane. The eight-minute interview, filmed on the TV ad set, reveals Kane's motivations and goals for the upcoming tournament.
Viewers can also access the content, which includes footage from this season's Premier League, via Sky's on video-on-demand (VoD) hub.  Further content on Sky Sports social platforms & Football Daily will also feature the 4min long form Guy Richie film with the global football stars alongside exclusive behind the scenes footage.
Beats will further amplify its ad campaign by using pioneering addressable TV technology, Sky AdSmart. It will be used to run four 30 second ads targeting 16-34 year old men including a mixtape with a collection of world class talent, and for the first time, will be used to launch ads during time windows – the ad will only feature in the two hours ahead of matches to encourage views before fans get ready to watch the games. The ads will feature talent according to the country they represent. For example, Kane will feature in ads in the lead up to England matches, whilst Neymar will appear in ads ahead of Brazil's matches.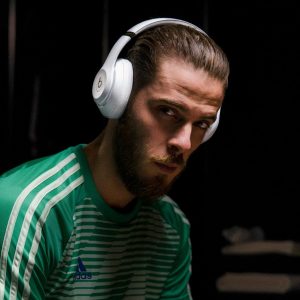 A 30 second pre-roll will appear across Football Daily, Diagonal View and Sky Sports social media channels to further expand the reach to football fans across multiple platforms, which PMG are leading alongside super reactive digital video featuring trending players reactive to in-game moments.
Jason Hughes, Head of Creative Solutions and Branded Content at Sky Media said: "We have brought together Beats' brand ambassadors, Sky Sports talent and other incredibly skilful footballers in this high impact campaign during the biggest sporting event in the calendar. Sky is the home of great sports and Beats returned to us after successfully targeting fans during the Anthony Joshua fight of the century. This campaign will engage football fans across multiple touchpoints ensuring Beats is synonymous with sports."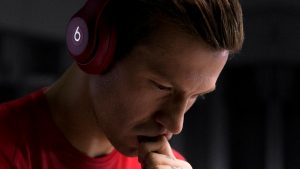 Nick Wright, Managing Director, Content at Havas Media Group added: "It doesn't get much bigger than this. Beats x Sky x World Cup. Given the talent we have to work with – Harry Kane and Thierry Henry – we had to do something special and change the game. So we did. Through our unique relationship with the team at Sky we'll 'own the moment' before each game – Interactive ad spots of Beats' Guy Ritchie created film featuring the first brand activation on the red button to allow fans to connect to additional content around the talent, the first 'time window' targeting through Sky AdSmart as well as talent specific versions for the different games – Kane for England, Neymar for Brazil. Following the great success we had with Sky for the Anthony Joshua campaign, it's great to further push the boundaries and create an even more enhanced experience for fans."
Source: Sky Media