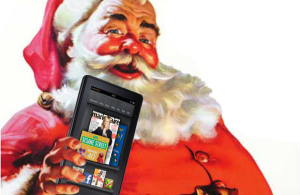 Analysis recently released has revealed the UK population's online habits during Christmas and Boxing Day 2015. The most common times people went online were between 4.00pm and midnight on both days.
Furthermore, there was a huge jump in 'second-screening' – on Christmas Day this year nearly half (48%) of all UK web traffic was done via mobile devices, up from a third (33%) in 2014. 
Also on Christmas Day, the single hour when most people were online was between 10pm and 11pm, while on Boxing Day it was between 11pm and midnight.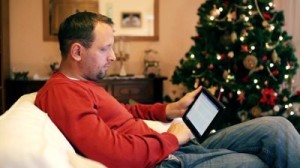 However, the period from 4pm to midnight was the busiest on both days for online traffic. On Christmas Day in particular, those eight hours were the top eight out of all 24 in the day for volume of website visits. Forecasters at Experian had previously predicted that Brits would spend £728m online on Christmas Day.
The analysis was carried out by digital native advertising platform Adyoulike, which studied millions of online ads delivered over Christmas and Boxing Day to determine when people were online and on what devices. Overall, the festive period this year saw almost three times as much web traffic as 2014 (a rise of 188% on Christmas Day and 178% on Boxing Day).
Dale Lovell, chief digital officer at Adyoulike, comments: "The jump in mobile usage in the UK has led to a huge increase in online activity on Christmas Day. From our research, it looks as if post-Christmas lunch, Brits started feeling cooped up with their families so they turned to their mobiles and started surfing. Mobiles and tablets allow people to go online and check social media or start their Christmas sales shopping early. Christmas traditions are clearly changing – people might still be watching TV or chatting after their turkey and stuffing, but they're doing so with a mobile in their hand and the internet at their fingertips."