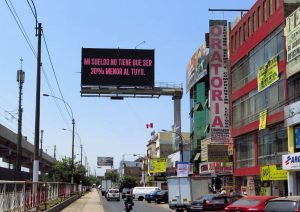 On International Woman's Day, Clear Channel Peru were determined to highlight the gender disparity that still exists in the nation today. That's why their "Create Lab" department worked six different creatives to raise awareness.
This, in tandem with "Clear Targets", Clear Channel's new audience measurement tool for outdoor advertising, let them choose 31 strategic locations for their digital billboards on which the campaign was displayed.
Clear Channel used a filter to map the best locations to reach men around the nation and created an impact with messages such as: "My salary should not be 30% less than yours".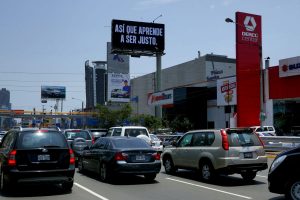 Besides that, the OOH specialist used an additional filter to locate the ideal locations with major frequency on Fridays and chose the best and most impactful messages about what Peruvian women have to deal with daily when they go out.
This way, they reminded the men that there is a law that sanctions sexual harassment and that women did not come from men's ribs, but rather men came out of women's wombs.
With this, Clear Channel's aim was to create statements of respect that would connect deeply with the audiences. The different messages where selected ad hoc thanks to the data of the locations by impact, frequency and affinity of the chosen target.
Source: Clear Channel Peru