Dr. Oetker will be encouraging British shoppers to 'Dare to Bake' with its new Great British Bake Off (GBBO) sponsorship. The UK's leading home baking brand has launched a new creative based around the notion that there is no one better to encourage people to bake than the cakes themselves!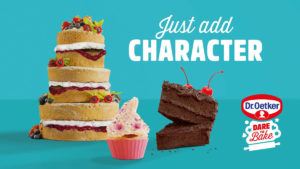 Viewers will meet characters including; 'The Baker Boys' a harmonious and tasty sponge cake trio, 'Sasha Swirl', a sassy cupcake with attitude and the dark and velvety smooth 'Frederico Fudge'.  The characters will feature in TV sponsorship idents at the start and end of the show and rotating in and out with the joint sponsor and on pre-roll ads on All4 Catch Up.  They will also feature in a heavyweight digital and social campaign.
The three sponsorship characters will be joined by five fellow "talking bakes" on Dr. Oetker social channels and will be each featuring a particular Dr. Oetker baking product, giving the brand the opportunity to showcase its most popular lines as well as latest new products, such as Cocoa Powder Tub and Extra Strong Food Gel Colours.
Jan McKee, Executive Head of Marketing UK at Dr. Oetker, said: "The hotly anticipated arrival of the Bake Off in its new home on C4 will undoubtedly provide anticipation for viewers and the category. Despite Bake Off generating great excitement and interest, the number of baking occasions in the UK has been declining for the past couple of years. Our campaign main objective is to re-engage shoppers with the category during Bake Off time, by conveying compelling call to actions in a humorous and relaxed tone of voice.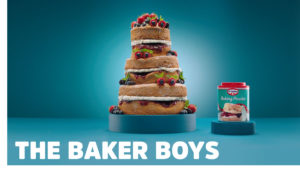 We've gone for a rather light-hearted and unexpected creative as we are keen to drive reappraisal of baking among consumers and get them back into the kitchen: we want baking to be perceived as a "fun in the process" activity, rather than a stressful strive to perfection. When we tested the creative, consumers felt the cake characters were at the same time reassuring them and inspiring them to dare to bake. There is a natural synergy between our two brands as insights show us that over 25% of our core social audiences overlap. Campaigns run during previous seasons also confirm this strong correlation with engagement rates up to four times higher than average."
Jan McKee continues: "As a category leading brand, it's our responsibility to drive growth through innovation and engaging & inspiring communication which drives baking penetration and frequency.  Dr. Oetker has had a strong start to the year, we've seen increases in both value sales (+£4m) and Volume sales (+£3m).  Dr. Oetker growth has helped stemming market's decline, however our end goal is to help the whole category to recover and we're already seeing the first signals.
For the last 2 years the category has been both in value and volume decline. Since quarter two this year however, inflation is negating the lost volume in the category and the category is tentatively starting to grow.  This is great but we need to address the fundamental issue of getting more people to 'Dare to Bake' more often and that's what we plan to do with our GBBO Sponsorship campaign!"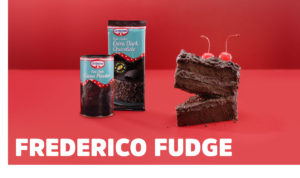 The deal brokered with Channel 4 alongside Tate & Lyle's Golden Syrup will see Dr. Oetker become the exclusive broadcast sponsors for the eighth 10-week series of the UK's biggest TV show. The dual partnership for 2017 includes the Jo Brand presented spin-off show, Bake Off: An Extra Slice as well as festive specials.
In its new Channel 4 home the show welcomes restaurateur, food writer and novelist Prue Leith who will be joining Paul Hollywood as judge along with presenter, comedian and writer Sandi Toksvig OBE and comedian and actor Noel Fielding, as well as the all-important twelve new bakers.
4 Sales were responsible for brokering the deals together with Tate & Lyle's media agency m/SIX and MEC for Dr. Oetker.
Simon Price, Deputy Managing Director, MEC said: "MEC are delighted to mix together the UK's leading home baking brand with one of the TV events of the year.  Partnering with Channel 4 we have developed a partnership that will truly be a recipe for success."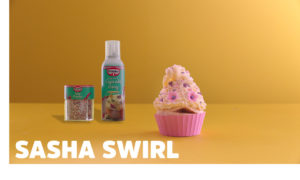 Concept, copy and initial designs for the characters were developed by Cheetham Bell JWT.  Cake models were further developed by food stylist and cake extraordinaire Juliet Sear and animated and produced by Chief Productions.
Steve McCarron MD of Cheetham Bell said: "This is an exciting, step change for Dr. Oetker. Together we've produced an outstanding campaign that should help capitalise on Britain's love of baking. The characters have the ability to stretch into all kinds of media and communications, it's a concept that has the potential of developing even beyond this GBBO campaign."
Source: Dr. Oetker