Founded in 2012, Nykaa started as a multi-brand online beauty retailer selling cosmetic and wellness products, and today it has an extended presence through a mobile app and brick-and-mortar stores.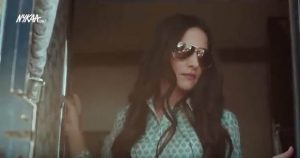 Their maiden campaign, conceptualised by Mullen Lintas, is a reflection of today's Indian women and the changing landscape. It is a celebration of confident and successful strides made by women in different walks of life – from being at the centre of high-stakes tables to multitasking motherhood and a high-profile career, from leading science and innovation to manoeuvring the skies and winning on the field. It celebrates her, the one who is the Nayaka (word of Sanskrit origin meaning one in the spotlight) of her life.
The film was helmed by Konkana Sen Sharma and features model/actor/TV anchor Tara Sharma amongst the other lead female cast, and is set to a specially composed hummable track – Haseen Tu, Haseen Din.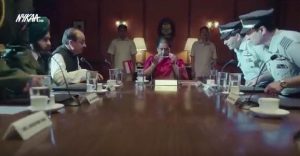 Virat Tandon, CEO – Mullen Lintas said, "It's a great time to be a woman. They are challenging stereotypes, dismissing the status quo. There is a definite and positive shift in the way women are embracing power and success. And it's exactly this unapologetic assertiveness that we are applauding in our campaign for Nykaa.com. We are really proud to partner them in their maiden campaign."
A high growth company, Nykaa's biggest strength lies in making available to its customers a wide range of curated products and brands – Indian and international, across the price spectrum from mass to luxury. In addition to this, product reviews and online makeup tutorials make Nykaa a popular destination for consumers between the ages of 22 and 35 who are interested in daily grooming.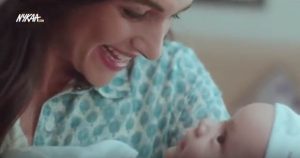 Falguni Nayar, Founder & CEO of Nykaa.com, commented, "At Nykaa we believe things are improving for women in terms of greater opportunities to participate and achieve in diverse fields of work. Traditional stereotypes of what roles were suitable for women are being broken – we have a woman as a Defence Minister, earlier as Commerce Minister, we have women as pilots, we have actresses being able to embrace motherhood, and women are achieving greater heights in sports.
We believe these are good times for women, a time to celebrate how women have embraced multiple and diverse roles – they believe in themselves and dream for themselves. Women want to be the primary actors of their lives. We partnered with Mullen Lintas with their great reputation for helping brands deliver their message on traditional as well as new mediums, and we are really happy to have none other than Konkana Sen Sharma's artistry to bring the message to life."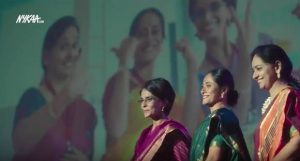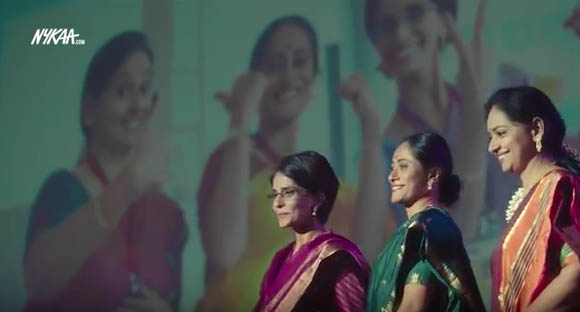 Executive Creative Director at Mullen Lintas, Garima Khandelwal said, "There has never been a better time to be a woman. We want to celebrate how far we have come. Yes, there is a long way to go still, but things are changing for the better. To stop and cheer the milestones so far is what the commercial does. Just wear your lipstick and do what you're doing. You look good, it's looking good."
Source: Campaign Brief Asia