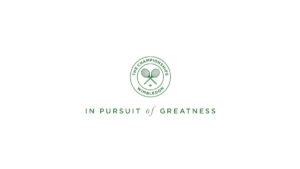 The All England Club, Wimbledon, is launching a series of content films created by McCann London to bring to life its 'In Pursuit of Greatness' campaign, focusing on what make the tournament so unique.
The global brand campaign communicates the special characteristics of The Championships to audiences around the world. The two new content films, 'Under The Skin' and '140 Years', which will run across TV and social media globally.
Under The Skin
This film focuses on the unique way that Wimbledon collects and uses data.
Using a mixture of data-capture and depth sensing techniques, a team of technologists and animators created a virtual tennis player out of thousands of data points. As the film climaxes they eventually transition into Andy Murray winning last years' Championships.
140 Years
This film focuses on the history of Wimbledon's all-white clothing rule.
Using stills photography and stop-frame animation, a team of researchers and editors spent months painstakingly trawling through 140 years' worth of material sourced from archive libraries, museums and press clippings. Then began the even harder task of sifting and arranging the images into a fluid and compelling story.
Source: McCann London