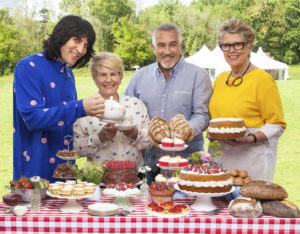 Fans of competitive baking eagerly awaited the return of the Great British Bake Off (GBBO) on Channel 4 at the end of August.
Now in its eighth series, the popular prime-time amateur baking competition is still a hit with viewers, despite the news earlier in the year that it was moving from the BBC to C4. However, its debut on the commercial network saw C4 attract 6.5m viewers – the channel's biggest ratings success since 2012. It seems the British public cannot get enough of cakes, breads and Paul Hollywood.
TV remains a massively-popular medium in the UK. The success of big programmes like GBBO are goldmines for marketers and advertisers, who can not only promote their wares during the commercial breaks, but also whet viewers' appetites during broadcast.
Most people will watch GBBO with a connected device by their side to search online whenever specific people, products or topics are mentioned, and marketers can exploit this multi-screen viewing trend.
Tapping into those Special Moments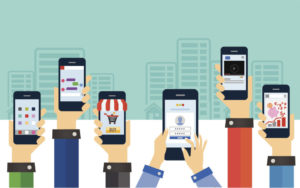 There is a clear correlation between television content and mobile search patterns. These are known as 'micro-moments' and can last for about eight minutes from when something has been triggered on-screen to the peak in keyword searches and a return to the usual level of interest. Brands can monitor what happens when these micro-moments occur, track the popular search terms and be aware of spikes in relevant target audience search activity.
This is great news for brands that do not have the funds to constantly bid on generic terms, which are more popular in search than brand names. Instead, marketers can use data-driven technology to match their search spending to real-time mobile searches when they happen, and improve the ROI from their digital strategy.
After all, there is plenty of evidence that TV content drives commercial sales.
British retailer John Lewis, (famous for its tear-jerker holiday ads), saw a 225% rise in cupcake kits after they were mentioned on an early episode. Ocado, meanwhile, reported a 300% increase in demand for brown sugar during GBBO's last nine week run on the BBC.
In 2016, ingredients company Dr. Oetker and Lyle's Golden Syrup have been named the show's first sponsors. For Lyle's, this sponsorship helps mark its return to TV advertising after 25 years.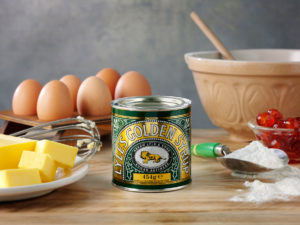 The Possibilities for Treacle
In the case of Lyle's, the sponsorship will be a big and worthy investment. After all, a prime-time baking show will help place the brand immediately in front of its target consumer audience. However, there are also other ways that Lyle's can benefit from the consumer interest triggered by TV – not to mention similar brands that are not able to splash out.
At mporium, we analysed the search results for the generic term 'treacle' and saw how consumer interest in the product can rise in some unlikely places on British TV.
After a character offered another 'treacle tart' on 70s sitcom George and Mildred, interest in the product went up at 6:23am. The product also spiked at 13:08 after a place called Treacle Bolly was featured in an episode of documentary show Countryfile.
Evidently, by identifying unique TV moments where interest in 'treacle' spikes, treacle based brands like Lyle's can benefit from the momentary peak in interest – simply by optimising search ads during this time.
Search Advertising is What You Bake it
The right search and social technology means brands can plan ahead to ensure their budget is spent effectively. It is also a way for advertisers to get around TV shows that are placement and ad free. This way, marketers can still benefit from 'digital' product placement by optimising ads in real-time as potential customers search via their mobile phones.
From this, it's clear that brands need to work with the right technology to identify these special moments, so that ads can be optimised effectively in order to monetise the opportunity. Done correctly, consumer interest (and eventually sales) in those products will rise as quickly as a soufflé during GBBO and not remain as flat as a pancake.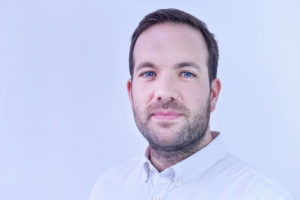 Article by Tom Smith, Head of Biddable Media at mporium
About Tom:
Tom Smith is Head of Biddable Media at mporium. mporium is a "mobile native" technology company at the forefront of the smartphone revolution which is transforming mCommerce and digital marketing.
Source: mporium