Walmart Canada announced that it has hired Cossette as its integrated agency of record. The announcement follows a recently concluded account review and extensive competitive process.
Cossette will deliver world-class creative and impactful communications strategies and assume full-range marketing responsibilities to promote Walmart's omni-channel retail leadership and corporate responsibility as the company prepares to celebrate 25 years in Canada.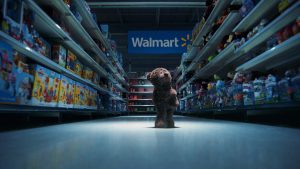 "With award-winning creativity, rich retail experience, and a deep understanding of our customers, Cossette will be a valuable partner in helping to modernise the Walmart brand while keeping true to our mission of saving Canadians money so they can live better," said Tammy Sadinsky, Vice President, Marketing Communications, Walmart Canada. "From being Canadians' #1 choice for low prices to building strong communities, we are excited to work with the 'best in class' team at Cossette to build the next chapter of our Walmart story."
"Walmart is such an influential brand and we are excited to be partnering with the team to unlock its true potential in this market," said Daniel Shearer, Executive Vice-President and General Manager at Cossette. "Our seamless integration will bring together the best talent to deliver the right balance between emotional brand-building and tactical communications that are so essential for retail success today."
Cossette's first project for Walmart is its holiday campaign, which launches this month. The program taps into customers' desire to create holiday magic for their families – and the knowledge that it can require a lot of work. Thanks to Walmart's offerings, parents and family members can bring their hope for holiday magic to life without having to compromise to stay on a budget.
With Teddy, the program's 60-second hero video, Walmart sets the tone for a truly magical holiday season, following the adventures of a lone teddy bear in a Walmart store, as it waits for its new forever home. The video can be seen online and on TV.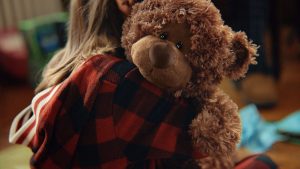 Walmart's holiday program also includes the return of its Toy Academy and beloved toy expert Olivia. For parents and family members, using this online content hub takes the guesswork and stress out of finding the "it" toys of the season. Because Walmart knows there is nothing quite like the magic of seeing a child open a gift they really like, toy experts track trends and reviews to help consumers find the perfect gift based on age, budget and interests.
Cossette led the creative development with an integrated agency team, including Mindshare (media buying), Church + State (social media), Reprise (social media buying),  Medianet (digital), St. Joseph Communications (in-store signage, flyer, digest), and APEX (public relations and influencer content).
Source: Cossette