Durex, the world's number one condom brand, launched a new partnership with AIDS organisation, (RED), with a disruptive new earned media campaign asking people to 'Give A F**k' ahead of World AIDS Day 2018. Marking the start of a three-year partnership with (RED), Durex will deliver a minimum of $5 million to support the critical work of the Global Fund to fight AIDS in Africa.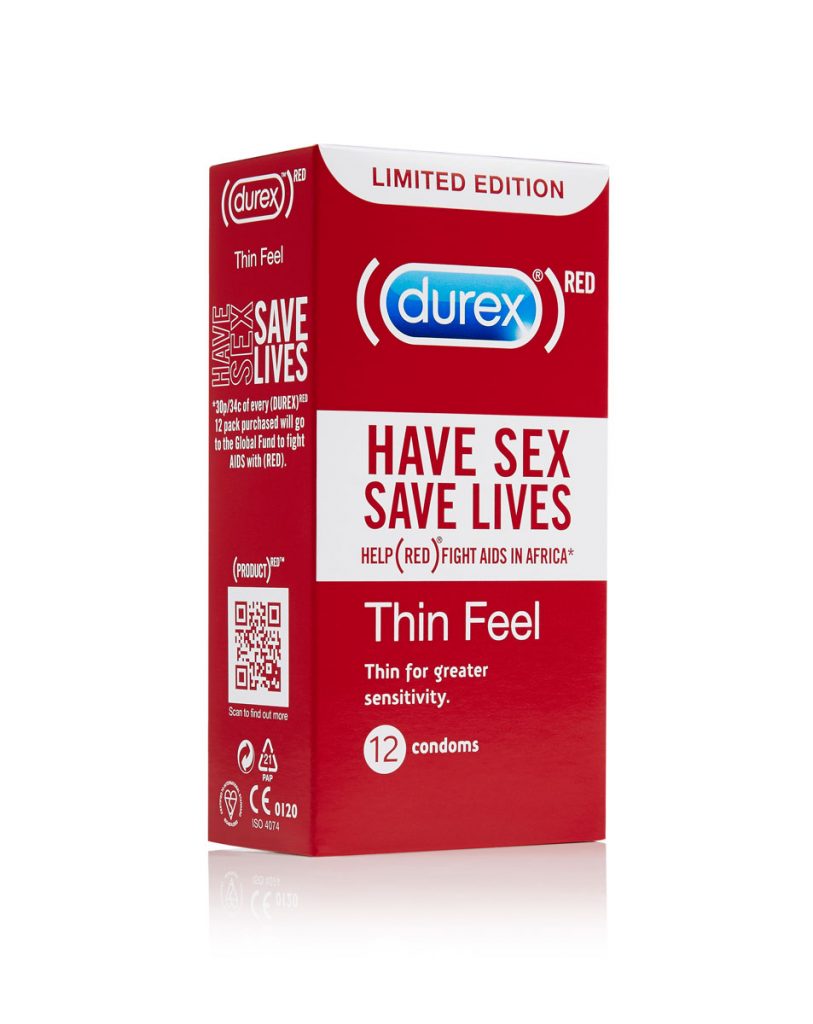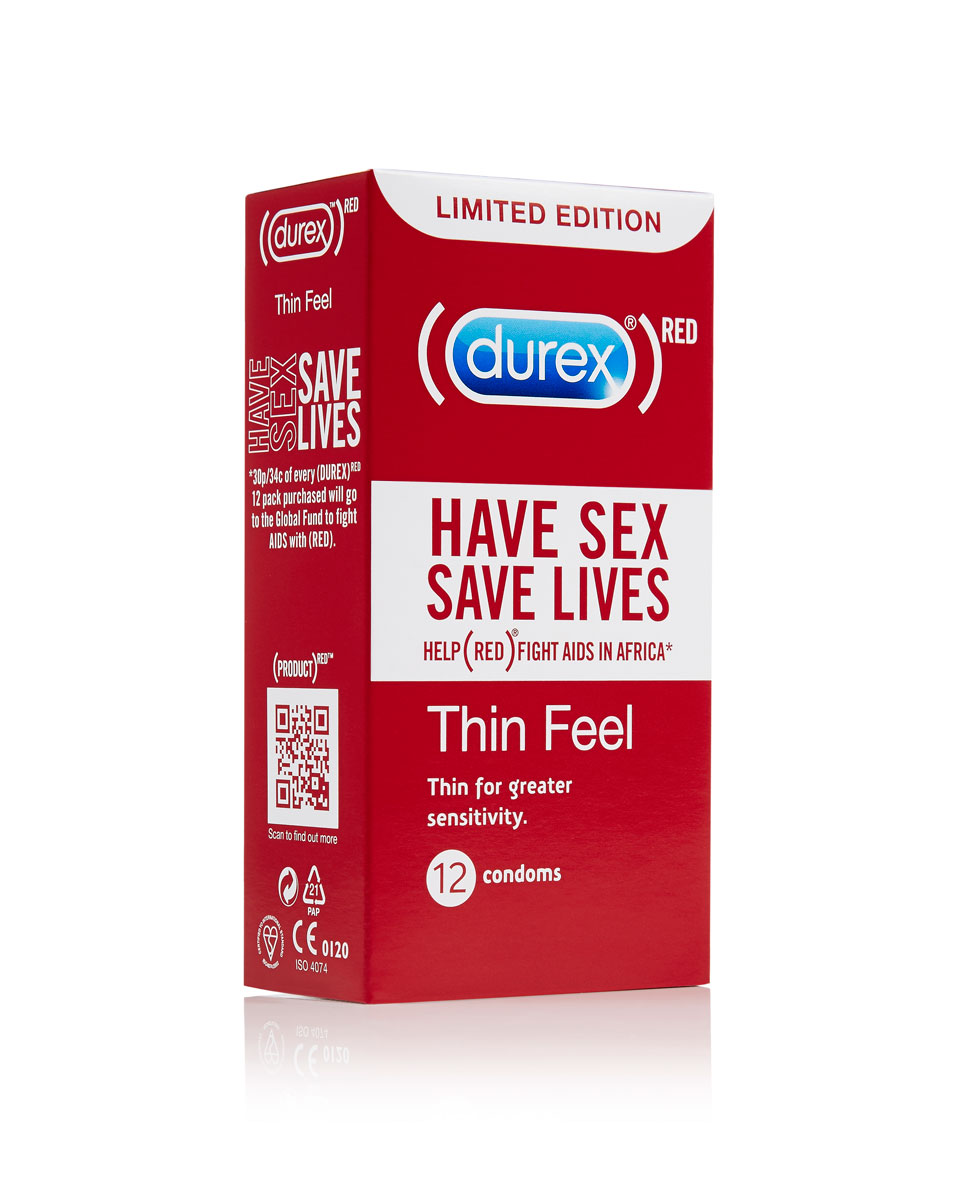 From November 2, people around the world will be able to purchase a (DUREX)RED condom, with funds raised from sales going directly to a programme in South Africa, where it is estimated that 7.2 million people are currently living with HIV. The 'Keeping Girls in School' programme aims to reduce new HIV infections and pregnancies among young women by encouraging girls to stay in education and by improving access to sexual health and reproductive services. Consumers are encouraged to get involved in two ways: through purchasing a (DUREX)RED condom, or joining the conversation online using #GAF.
The (DUREX)RED campaign is fronted by Swedish pop star Zara Larsson, who stars in short video that encourages viewers to 'give a f**k' about AIDS by sharing online using #GAF. The video includes cameo appearances by Emmy Award-winning actor Thandie Newton, Broadway star Javier Munoz, comedian Phoebe Robinson, influencer and activist Tyler Oakley, singer, rapper and actor Jacob Latimore, and actor Christian Navarro.
The line-up of pop sensation Zara, alongside a mix of global celebrities and influencers aims to help rally young people around the world to protect themselves and others by choosing (DUREX)RED and driving awareness by sharing social-first content.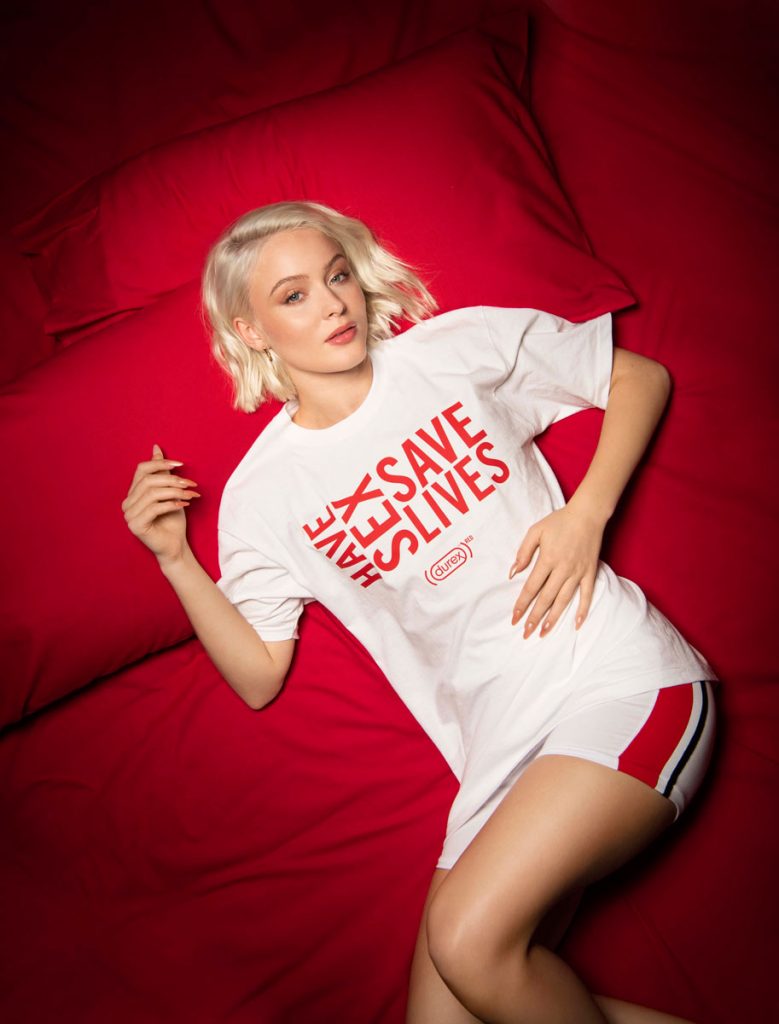 The digital-first campaign is created by freuds, and brings to life the duality of meaning around the phrase 'Give A F***', illustrating compassion and encouraging people to join the fight against AIDS through the simple act of having safe sex.
The language used in this international campaign, which will be activated in more than 15 countries – with an ambition to grow in further markets in 2019 and beyond – varies around the world, with more conservative markets choosing to use the slogan: 'Have Sex and Save Lives'.
Durex, part of RB, a global leader in health and hygiene, will make a minimum donation of $5m to The Global Fund via the (DUREX)RED partnership. The Bill & Melinda Gates Foundation will match Durex's $5m contribution taking the total to a minimum of $10 million.
Durex joins many of the world's leading brands through its new partnership with (RED), and the new condom is the very first global (RED) product that actually protects against HIV, and other STIs. Buying a (DUREX)RED condom not only helps to protect individuals and their partner but helps raise money to end AIDS.
Ben Wilson, Global Category Director, Durex, said: "With 37 million people living with HIV and AIDS around the world, we all have a responsibility to join the fight to end this, both as individuals and organisations. Through this new PR and digital-first campaign with its bold use of language, diverse mix of talent and influencers, we're aiming to inspire Gen Z to not just take notice, but to take action; and join an important new movement, with the ambitious goal of ending AIDS with our new partner, (RED)."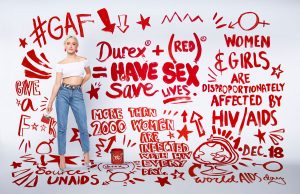 Zara Larsson comments: "For the first time ever, you can literally 'Have Sex and Save Lives'. It is empowering that we can all help to protect ourselves by having safe sex, and at the same time, join the fight to end AIDS through helping girls in South Africa who really need our support. Every two minutes an adolescent around the world is infected HIV and it's so important that my generation use their voices to encourage others to 'give a f**k' to stop this happening."
The (DUREX)RED Give A F**k will be launched globally and includes social media and PR activity, digital advertising, influencer engagement in each local market, a global media partnership and a dedicated web hub which will house the short-film and details of the partnership and impact.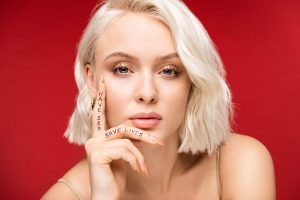 Deborah Dugan, CEO of (RED), comments: "It is exhilarating for (RED) to partner with a global brand like Durex in such a provocative, inspiring and creative way. In addition to millions of dollars to the Global Fund, there is brilliance and beauty in a (RED) partner product that saves lives in more ways than one. Thank you to all at Durex for bringing this important campaign to people and places all around the world."
Source: freuds