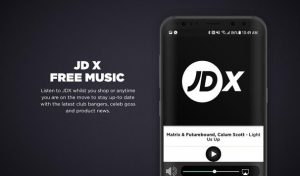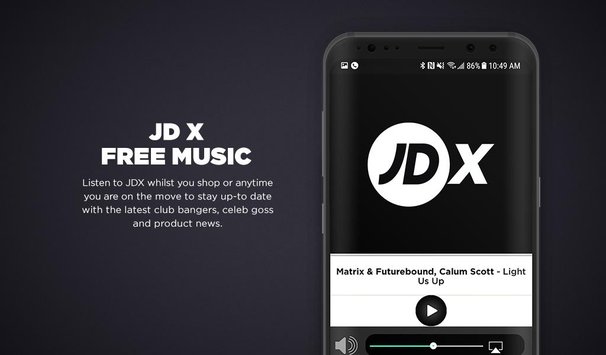 Multichannel in-store and digital production company Immedia is working with JD Sports (JD), the leading UK trainer and sports fashion retailer, to create a new multi-stream music entertainment platform, JD-X, available to customers in-store and via its mobile app JD Sports.
JD-X is a 24-hour music and entertainment service which officially launched at the weekend at a VIP party, with an exclusive live performance by Anne-Marie; and is part of a larger programme of added benefits designed to enhance the experience of JD consumers. Including, unlimited next day delivery, priority access to exclusive events, early product launch access and other money-can't–buy-experiences.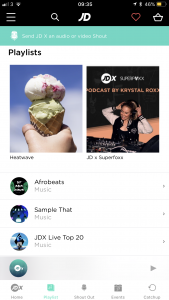 The music and entertainment platform is currently being rolled out to all JD UK stores. Immedia provides language specific channels on a global basis and there are plans for the JD-X platform to be available in other European countries including in Ireland, France, Belgium, Spain, Portugal, Germany, Italy, Netherlands, Sweden, Denmark and Finland.
JD-X offers a main Live channel featuring DJ's, guest artists and other exclusive and relevant content, plus 20 other bespoke streams with specific playlists to cover genres and trends. The JD-X Live channel focuses on the biggest tracks popular with the JD audience. Core artists include Drake, Ramz, Mabel, Stormzy, Anne-Marie, Calvin Harris, J Hus, Dua Lipa, Post Malone and Kendrick Lamar.
The 21 channels focus on genres and activities popular with the JD audience, such as UK Reppin' – featuring tracks from the stars of the UK Grime and RnB scenes. There are other playlists to listen to when in the gym or out running. JD-X also provides content relevant to consumer interests including sport, clubs, gaming, gigs, relaxation, and TV. JD-X also features videos, for example the latest content from JD including celebrity exclusives and features on new products, all available to view inside the app.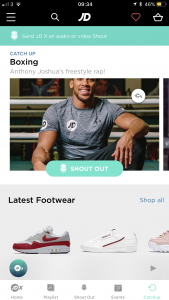 Bruno Brookes, CEO, Immedia, said: "Live entertainment channels offer an incredible way for brands, facing the dual threat of declining advertising response rates and the increase in ad blocking technologies, to establish unique connections with consumers that deliver excellent experience and business results. JD, on top of being one of our leading retailers, is now one of our newest media owners."
The JD-X entertainment platform was delivered by Immedia's DreamStream X technology, a global platform which enables brands to launch and develop custom music and entertainment channels, amplifying cultural values and other interactive communications.
Immedia's exclusive high-quality content streaming platform provides brands with the opportunity to take owned media channels and to convert them into entertainment and engagement channels that can deliver increased commercial return.
Source: Immedia