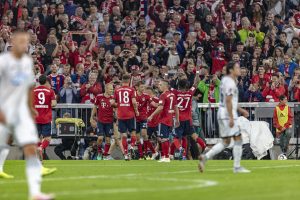 Siemens has teamed up with the breadth of The Economist Group to convert the hidden story of fan energy at football matches into visuals, using pioneering sound mapping technology from the Group's data design agency Signal Noise.
Acoustic Camera technology will be used to capture sound data at FC Bayern home games at Allianz Arena during the 2018-19 season. The data will be mapped onto a 3D model and used to bring to life the story of the fans, and their emotions, through visual data. The data will also reveal the story of fan energy and its interplay with on-pitch performance.
"Data, analytics and IoT are dramatically changing the world we live in, and this project helps to further cement Siemens' role as a data analytics thought leader. With our data analysis we want to make sense of technology and make the invisible visible. We want engaged audiences to benefit from and enjoy this type of innovation from Siemens", said Johanna Prestele, Campaigns Communications Manager at Siemens AG.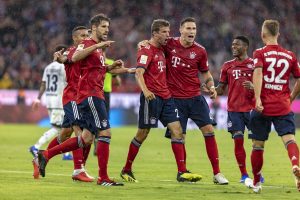 The project will use data collected from the games to map visuals showing the most supported FC Bayern players; the loudest moments; fan energy over the season; and fan energy vs energy on the pitch, amongst other things.
As part of the project, Siemens will host a custom content destination on The Economist platform housing analysis and commentary around the data visualisation from each game, as well as other data-related content.
Siemens became official "Performance Partner" for FC Bayern football team from July 1, 2017, and is supporting the club with diverse energy management, mobility and building technology. The latest project has been to optimise the arena pitch with Siemens cloud-based open IoT operating system MindSphere.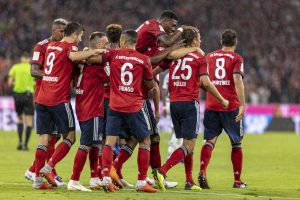 TVC Group is rolling out a content-led media amplification programme to support the project through the course of the season.
Matthew Falla, Managing Director of Signal Noise, said: "There has always been a lot   of discussion around the concept of the '12th man' and the role that fans play in a typical football game.  For the first time we can quantify that by looking at what is happening on the pitch and the noise the 75,000 fans at Allianz Arena make and analysing the emerging patterns. This project is sure to spark lots of conversations about the support fans provide and how that can impact on a team's performance."
Andreas Jung, executive board member of FC Bayern München AG, said: "Football reports rarely tell the story of the fans, and that's why this is such an exciting project for us to be involved with. We can give something back to our very loyal fans and show how much we appreciate their support."
Source: TVC Group