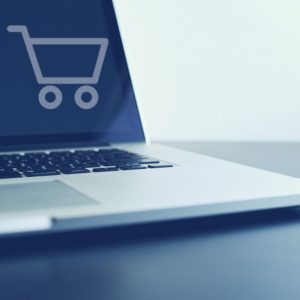 Online retail is in the midst of its biggest surge of the year, with Cyber Monday set to capitalise on the busy run-up to Christmas. This event provides great pivot for brands to drive online revenue, but a far greater opportunity lies in optimising for this channel throughout the year. Here's how to get noticed and boost click-to-conversion rates…
Cyber Monday has existed as a marketing tool to boost online retail sales since the dial-up days, but there's little about shopping today that harks back to those times.
We now live in an omni-channel universe and the way sellers need to behave to connect with target customers and shift products, brands and services has been revolutionised. It's the retailers who accept that there's been a seminal shift in the way sellers and consumers communicate on and offline that stand to benefit the most.
that online shopping broke all records for Black Friday and Cyber Monday in 2016. The internet is the most powerful marketing tool that the world has ever seen, but the power balance has now shifted, and it puts consumers at the heart of things, not retailers. In eCommerce, brands are reduced to a thumbnail, whizzed past in a flash as the consumer scrolls down the page. So, how do you persuade them to stop and look at your offering?
Pack a Punch
Distilling your brand's visual identity, accentuating its most memorable and strategic visual assets, is crucial. Packaging design is what links everything – on device, on shelf and in the home – but it must be created with an omni-channel mindset, with retailers accepting that what works offline won't necessarily work online.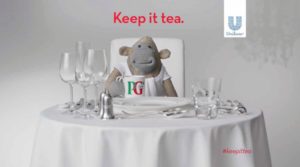 How consumers absorb label information has changed. Online, the primary details need to come through immediately, so make the essentials stand out and your brand will get noticed in the digital retail environment.
PG Tips, Dove and TREsemmé have all done this well. The brand elements have been carefully dissected, retaining valuable assets and stripping away anything inessential. Consumers can quickly understand the benefits as key elements are at the fore. It's worth bearing in mind, too, that the devices people use vary and so the images and content need to work across all platforms. What looks fine on a 5 x 2.5in mobile phone mightn't work as well on a 58in smart TV…
Make the Right Impression
The new – and ever-changing – digital landscape has seen retailers reappraise their in-store offerings, too. We're seeing a growing trend for offline packaging design with a clearer, cleaner, stronger visual identity. All the rules have changed, so it doesn't follow that a leading in-store brand will get the same traction online. There's real opportunity for smaller brands to make a mark if they get it right.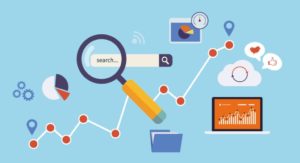 Packaging is, of course, just one element in the race to achieve maximum stand-out and selection in the digital shopping world.
Search engine optimisation, metadata, paid-for advertising, communicating with bloggers and the press, social media, product reviews, up-to-date copy and brilliant imagery that works across all platforms are all essential, too.
Consider On-Off Relationships
The shopper's journey has changed beyond all recognition and sellers need to abandon long-standing 'truths' and identify what consumers are looking for today – and how they are looking for it.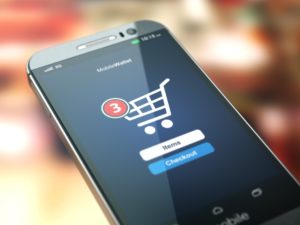 Sure, people still walk down the high street and pop into shops, but the lines between on and offline transactions have blurred and potential buyers will often have researched what they want to buy using mobile tech before hitting the high street.
Through whichever touchpoint a consumer's engagement drives action (we call these moments of sale), for consumer packaged goods (CPG), the pack is the one constant manifestation of brand. This insight is integral to how we optimise a brand's expression across the physical, digital and at-home 'shelf'.
Businesses and brands that understand how to capitalise on these multiple but connected moments of sale will unlock their full commercial potential by delivering impact and consistency across everything they do.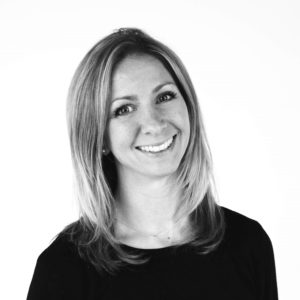 Article by Laura Keates, Head of Client Services, Webb de Vlam
About Laura:
Laura Keates is Head of Client Services Webb deVlam, a strategic design and innovation consultancy with offices in London, Chicago and Singapore.
Webb deVlam specialises in helping brands build meaningful connections with consumers that deliver valuable, tangible results. Laura has worked in shopper and integrated marketing and branding for more than 10 years at some of the UK's leading agencies.
Source:Â Webb de Vlam