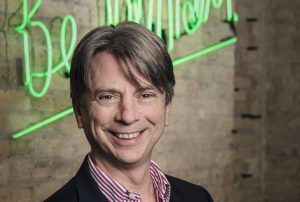 Something is rotten in the state of advertising, an industry which I have loved since my first day working for the Saatchi brothers 30 years ago. The sad fact is that too many of the recommendations made by agencies are no longer made for the benefit of the client. That is not good for the industry, the consumer, the media or the value of brands.
I would like to share three examples of how a lack of truth in advertising can destroy the value of the very brands we are meant to be growing.
Transparency of the Media Supply Chain
I am sure we have all heard about the decline in traditional media and how digital media with programmatic buys is the best thing since sliced bread. But 30% of desktop users in Europe now use ad blockers, 25% of ads served are viewed by robots and 20% of digital ads are fake.
Let's face it bots don't buy stuff.
Could it be that the media supply chain was making more money by getting clients to shift ad spend away from traditional media to digital?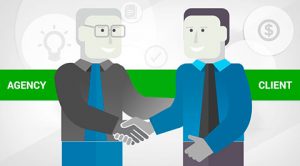 I recently saw a magazine article that outlined the following scenario: When a client bids for media on an exchange with a range of up to $50 per buy, the actual purchase will take place at around the $2 level. Thanks to multiple players, arbitrage and general confusion the client very often ends up paying the $50 price, or even $100, as each intermediary and agency adds their fees, commissions and other justifications. Such activity is not illegal, it's just unsustainable for ad tech, media agencies and ultimately for the clients paying for all of this.
The ad fraud scandal facing media agencies, first picked up in the US ANA Report, was described by Debbie Morrison, Head of ISBA, as showing that "media agencies are no longer always acting in the best interests of their clients".
As David Wheldon, President of the World Advertising Federation, said "it was a pitch that fell on eager ears as clients fell in love with the digital promise, piled everything into it without the right data processes and understanding, then had the embarrassment of going to their Boards to tell them they are now worried about it".
Well as the expression has it, "truth will out". According to The Drum, just this month, the likes of Coca Cola, P&G, and Mars are reviewing their media accounts, representing $10bn of media spend. News that wiped £330m off the value of WPP on just one day last week.
Digital Media is Different
The new big thing in marketing, promoted by all sorts of agencies, is to use social media "influencers".  To me it's the new big lie.
In traditional media you have advertising where it is clear a model or celebrity is being paid to promote a product. Or an advertorial is labelled "Advertiser Promotion".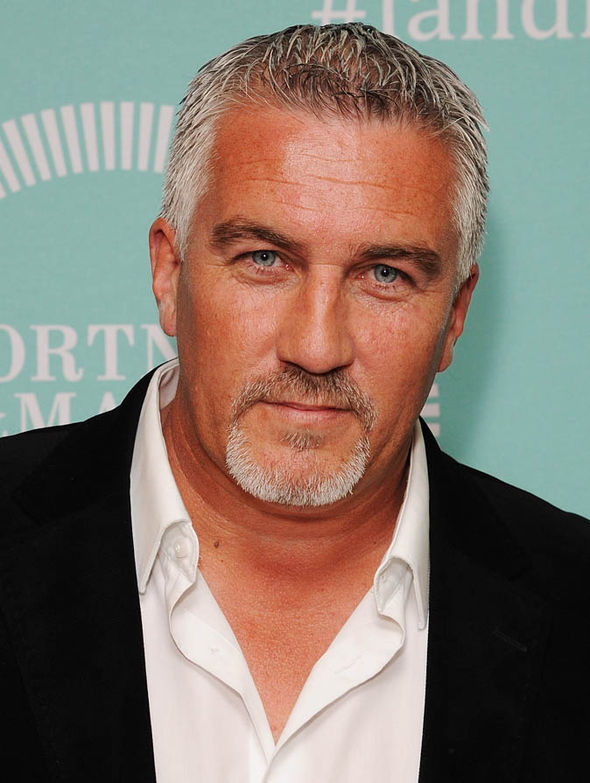 In PR someone might be sent a product to review but would not be paid as to what to write, well at least in any reputable publication.
But suddenly the rules of the game are deemed to have changed for "influencers" because they are on social media, so is it now deemed acceptable to pay people to say they like a product without disclosing the fact.
And that's just the start.  Things get murkier when you look at the numbers:
Recently it was reported that celebrity Paul Hollywood has allegedly been buying social media followers by the tens of thousands. The firm he used can guarantee you – or your brand – a hundred thousand followers for £527. The resulting scandal has caused Hollywood to close down his Twitter account.
According to Takumi, which connects influencers with brands, someone with 100,000 followers can earn £156,000 a year.
You do the maths.
So, whilst in the short-term the use of paid for influencers is no doubt working for some brands we should recognise it is based on a falsehood.
The followers may be fake. The influencers may be fake. And even if they are genuine, they are being paid to say something that is fake too.
Traditional Media is Dead
Brand Finance's list of the world's most valuable brands is dominated by the big digital brands.  I invite you to look at where they invest their ad dollars.
Well it might surprise you that companies like Amazon, Apple, Airbnb, Uber, TripAdvisor, that have the most sophisticated digital data analytics to evaluate the impact of their advertising, spend the bulk of their ad dollars on TV, outdoor and press. But you generally don't see this in agency presentations to clients – with the honourable exception of Havas who sent me the data.
And only last week the Edelman Trust Barometer announced that Britons trust in social media has sunk to its lowest ever level of only 24%. Whereas trust in traditional media has leaped 13-points to 61 per cent.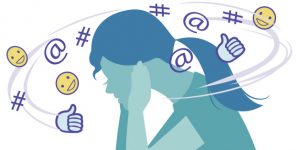 Sooner or later, and let's hope it's sooner, the industry will realise that the erosion of trust in social media, thanks to all the things I have mentioned above, will only lead to consumer disenchantment and cynicism, a loss of credibility for the advertising industry, and a serious devaluation of reputation for brands.
Advertising is an industry in danger of no longer being trusted to tell the truth to its clients and that is bad news for everybody, the brand, the agency and the consumer. We all like to be told the truth, to trust what we hear and see, and we all have the same response to smoke and mirrors and flagrant hyperbole. Coincidentally today I met a media agency called "Truth". Its proposition is 100% transparency based on a new blockchain digital platform. A great example of evolution in the industry and why I remain positive about our future.
As a brand you should be able to trust your agency to give best advice, genuine customer insight and to be a bullshit free zone. Too many campaigns are based, not on the firm foundations of genuine creativity, brand truth and transparency, but instead on the delusional meringue topping of making things look good in a report.
Let's not get to the tipping point where everything we encounter has to be taken with a snow shovel full of salt.
Article by Michael Moszynski, Founder and CEO of LONDON Advertising
About Michael: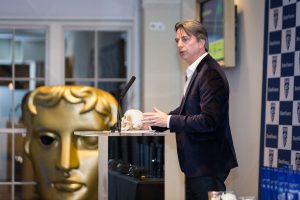 Michael graduated from LSE and worked for the Saatchi Brothers for over 20 years. Having run large global clients from London he then with his Creative Partner, Alan Jarvie, went on to set up offices for M&C Saatchi in Hong Kong, New York, London, Africa and The Middle East.
In 2008 Michael and Alan set up their own global agency, designed for the 21st Century to challenge the existing large, slow and bureaucratic networks.
LONDON Advertising delivers London-quality creative in any country, any language and any media from one office for entrepreneurial clients who want rapid growth in high growth markets. From their one office the agency has run ads in more countries than WPP, with 190,000 staff, has offices.
LONDON is the first agency to be awarded Agency of the Year four years in a row by marketing publication, The Drum.
Michael is a regular contributor in the media on the subjects of building global brands, luxury, entrepreneurship and politics. He was awarded "Agency Innovator of the Year" by Internationalist Magazine and was appointed to the Order of Merit by the Knights of Malta for his charity work.
Source: LONDON Advertising