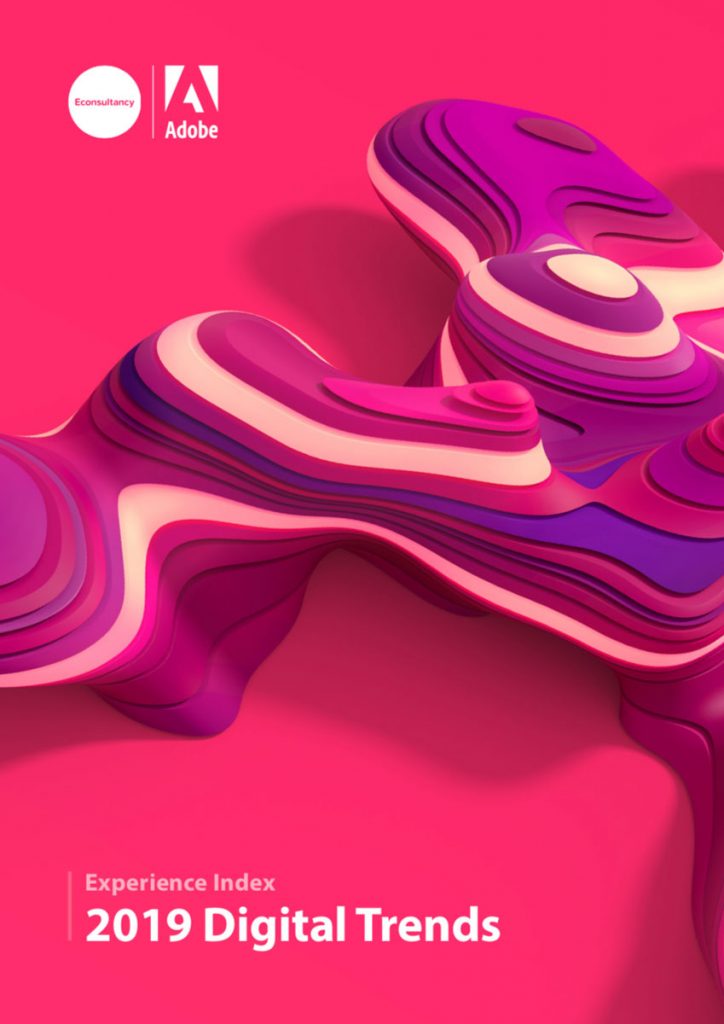 A new report from Adobe and Econsultancy, that surveyed nearly 13,000 professionals, reveals that European brands are prioritising the more effective and transparent use of data in 2019, across both IT and marketing departments.
Respondents to the Digital Trends Report expect a greater focus on data management to help them reduce their reliance on walled gardens – external advertising platforms that require brands to relinquish control over their data – and to better protect consumer privacy.
Brands want to reduce their reliance on walled gardens to gain access and transparency into all their customer date and build more complete audience profiles, which will in turn allow them to deliver more personalised and consistent customer experiences across channels.
Brands need a firmer grip on their data
The survey focused on marketers, creatives and IT professionals from around the globe. Of the survey participants, 44% of advertising agencies admit that a reliance on walled data silos is their clients' number one headache. Meanwhile, 28% of marketers say they are kept up at night by the challenge of personalising customer experiences without violating consumer privacy, highlighting the importance of customer data transparency and control for brands.
Globally, companies are receptive to data protection laws such as GDPR, with 89% agreeing regulation has had a positive impact on their business. European businesses however, are more concerned with privacy than other regions. Nearly one-quarter (24%) of European companies say data protection laws such as GDPR have had a negative impact on their business. This proportion is three times higher than in any other region surveyed.
Data ownership and control are top priorities
Brands are urgently pushing to gain more control over their data and become customer experience (CX) leaders in their own right. Nearly two-thirds (63%) of IT professionals have made it a priority to improve their data collection capabilities and centralise all the information they collect onto a single platform. For their part, more than half of marketers are prioritising the better use of data for more effective audience segmentation and targeting.
Investing in better data management
Brands are also investing to get a firmer grip on their data and improve their customer experience. Forty-two per cent (42%) of marketers plan to improve their approach to insights for a more holistic customer view. The same proportion also intend to integrate their systems and data for better workflows.
Building a foundation for AI personalisation
To complement this focus on data management, half of brands also intend to increase their CX-related technology spend in 2019, with Artificial Intelligence (AI) and real-time experiences emerging as the holy grail of personalisation for customers. More than one-third (36%) of brands now use AI to better serve customers, a 50% jump from last year.
John Watton, senior marketing director from Adobe said: "This year's research shows us that brands truly appreciate the importance of control when it comes to managing data, not just to operate more responsibly, but also to differentiate themselves and get closer to customers. There is enormous potential in advanced segmentation methods and technologies like AI, which help companies connect with people at the individual level in real-time, but it takes a robust data foundation supporting these systems for them to add real value. Marketers and IT teams alike understand this and are taking on a more unified approach to data to make the most of their technology investment."
Ashley Friedlein, Econsultancy Founder, commented: "Customer experience is perhaps as much a mindset and business philosophy as a discipline. Unsurprisingly it has become a big part of what marketers are focusing on, as customer-centricity not only becomes the key brand differentiator but is crucial in delivering business success. This year's study highlighted the importance of developing a sophisticated CX strategy, with the most advanced companies almost three times more likely to have exceeded their business goals by a significant amount in 2018."
Source: Adobe