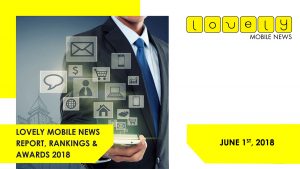 Mindshare and Unilever were the most successful agency and brand in the Mobile Marketing sector in 2017. That, according to the recently published Lovely Mobile News Report, Rankings & Awards.
Researched, conducted and calculated by Lovely Mobile News, the report is a year-long analysis that also includes the performance of various projects, agencies and brands in the major, global awards programs such as: The Cannes Lions; MMA Smarties; The Drum MOMAs; D&AD; The FAB Awards; The Lovely Mobile Awards; etc.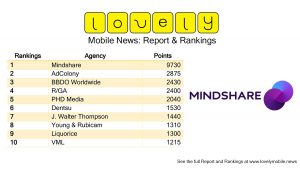 Mindshare was comfortably the most awarded agency / media house, accumulating over triple the points of the second placed agency, AdColony.
APAC was a particularly fruitful region for Mindshare with their Indian, Chinese, Vietnamese and Indonesian offices amongst the most recognised last year.
Similarly, Unilever was the most awarded brand / marketer, maintaining a big lead over its competitors, gaining well over double the points of second place PepsiCo.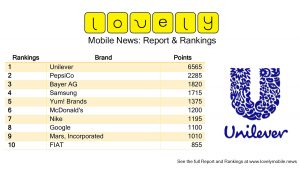 The FMCG giant was recognised all over the world and benefitted greatly from partnerships with the likes of Mindshare, AdColony, Liquorice, Out There Media and F.biz.
2017 was an especially good year for Food and Beverage brands, with four out of the top 10 belonging to the industry sector.
Other highlights from the report included:
The UK being the most awarded country in 2017
EMEA being the most awarded region in 2017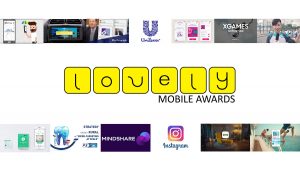 In addition to the year long research, the report also highlighted key individuals from the Mobile Marketing industry and revealed winners of The 2nd Annual Lovely Mobile Awards.
The awards program honour work done over 2017 in the Mobile Marketing, Internet of Things, Digital, New Technology and Connected Devices fields.
Out There Media, Mindshare, InMobi, Fetch, PHD Media, MOBGEN, BETC São Paulo and Dentsu Y&R Tokyo were amongst the big winners, recognised by Lovely Mobile News.
A full list of the winners can be seen here: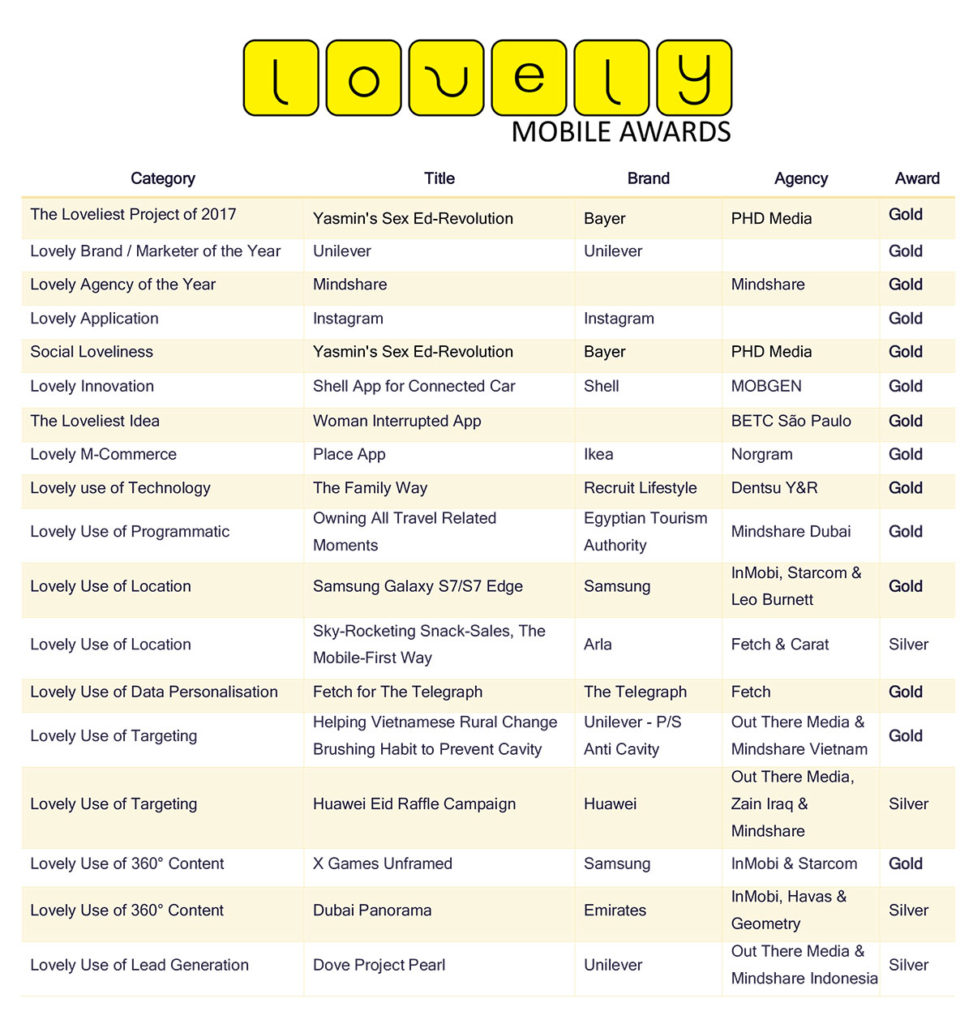 The full copy of the Lovely Mobile News Report, Rankings & Awards can be downloaded from here.
Source: Lovely Mobile News